Car Accidents in Oklahoma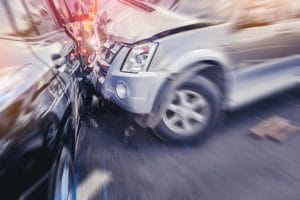 With the flow of traffic decreasing since the entire world was forced into a global shutdown, surely the number of fatal traffic accidents has decreased in Oklahoma, right? Sadly, that is not the case. This year will mark the second year where the number of fatal traffic accidents in the state has increased.
According to the Oklahoma Highway Safety Office (OHSO), there were 534 total traffic fatalities in 2020. Preliminary 2021 data from OSHA shows 611 traffic fatalities so far. Per Tulsa World, Oklahoma is on track to record 716 traffic deaths by the end of the year, the highest number in close to a decade.
The number of fatal traffic accidents in Tulsa may be following a similar pattern. Last year, Tulsa World says, vehicle collisions caused 61 deaths. As of October 4, 2021, Tulsa has lost 53 people to vehicle crashes. This leads us to believe that 2021 may be a deadlier year for Tulsans than 2020 was.
Where are the most fatal traffic accidents in Oklahoma?
Tulsa World collected data from the National Highway Traffic Safety Administration (NHTSA) and found that the most traffic accident fatalities occurred on interstate highways within Tulsa County. There were five highways (I-244, I-44, U.S. 169, U.S. 75, and U.S. 64) that recorded a total of 70 deaths between 2016 and 2019. The average number of traffic accident fatalities from each highway was between 13 to 16 deaths, with 13 traffic accident fatalities happening on U.S. 75 and 16 traffic accident fatalities happening on I-244.
Why did fatal traffic accidents increase during the pandemic?
If the number of cars traveling on the road has decreased since the pandemic, why are fatal traffic accidents still increasing? There are several reasons. One of the primary reasons for the increase of fatal traffic accidents is a common reason for many fatal traffic accidents: speed.
Ironically, drivers feel that the reduction of cars on the road has encouraged drivers to engage in riskier behaviors on the road. As the traffic on the road goes down, the drivers' speed has gone up, resulting in more fatal traffic collisions. Per Tulsa World, OHSO reports that out of all traffic fatalities from last year, about a quarter of them were related to speeding.
While speed is the primary factor for the majority of traffic fatalities, another risky behavior that drivers have engaged in during the pandemic is driving under the influence. Cody McDonell, the spokesman for the OHSO, states that there has also been a 20 percent increase in alcohol-related fatalities in the past year. McDonell also reports that there has also been an annual increase in drug-related traffic fatalities.
Last year alone, there were 288 drug-related traffic fatalities. Many drivers, according to McDonell, do not realize that it is still considered unlawful to consume THC products while driving, despite the fact that medical marijuana is legal in the state. Driving while under the influence of any substance, from marijuana to prescription medication, is dangerous because it impairs the driver's ability to operate the vehicle in a safe manner.
What is being done to reduce the number of fatal traffic accidents in Oklahoma?
Organizations like the Oklahoma Turnpike Authority (OTA) plan to take certain actions such as providing the highways with an increased number of state troopers. The OTA collaborates with the state's Department of Public Safety to pay for about 80 troopers for patrol of the turnpikes. According to Jack Damrill, the spokesman for the OTA, the organizations usually paid for about 120 state troopers in the past. Despite the fact that there has been a noticeable decline in state troopers, Damrill states that the state troopers are doing what they can to make up for the shortage by covering every possible shift. Other organizations such as the Oklahoma Highway Patrol (OHP) are planning to step up enforcement efforts in areas with more collisions, too.
Organizations such as the Indian Nations Council of Governments (INCOG), a planning agency for local and tribal governments in the Tulsa region, are focused on reducing the number of pedestrian and bicycle-related traffic accidents. INCOG in particular has set a personal goal of eliminating all pedestrian and bicycle-related traffic accidents within the Tulsa region.
Viplava Putta, the transportation planning and programs director for INCOG, declares that pedestrian and bicycle-related traffic accidents are responsible for about 25% of all fatal traffic accidents in the city. The organization plans to implement several strategies to help make the streets safer. The city has turned its efforts to creating public service announcements encouraging awareness of pedestrian and bicycle traffic. INCOG and other organizations have included information that is beneficial for pedestrians and bicyclists, such as reminders for both parties to wear clothing that is more visible.
Other strategies include studying dangerous intersections and other hot spots for traffic accident collisions. Other organizations have toyed with the idea of several strategies used to protect pedestrians and bicyclists while they are crossing dangerous intersections. One strategy involves incorporating better signage; another strategy involves installing a new type of crosswalk signal that is more visible and safer for pedestrians and bicyclists.
At Biby Law Firm, we have a strong track record of success negotiating just settlements and obtaining verdicts that are several times more than what the insurance company and their lawyers evaluated a case to be worth. Our results have earned the praise of our clients and our legal colleagues all over this part of the country. For help with any injury claim, call our Tulsa car accident lawyers at 918-574-8458 or complete the contact form to schedule an appointment.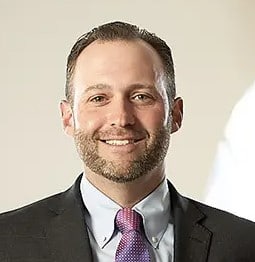 Jacob Biby has spent his legal career helping folks just like you get the resources they need after an injury. He completed his undergraduate degree at Oklahoma State University and earned his Juris Doctorate from the University of Tulsa in 2008. Jacob is licensed to practice in all Oklahoma state and federal courts, and has limited his career to representing individuals and families who were injured by the negligence of other people or corporations.  Learn more about Jacob Biby.