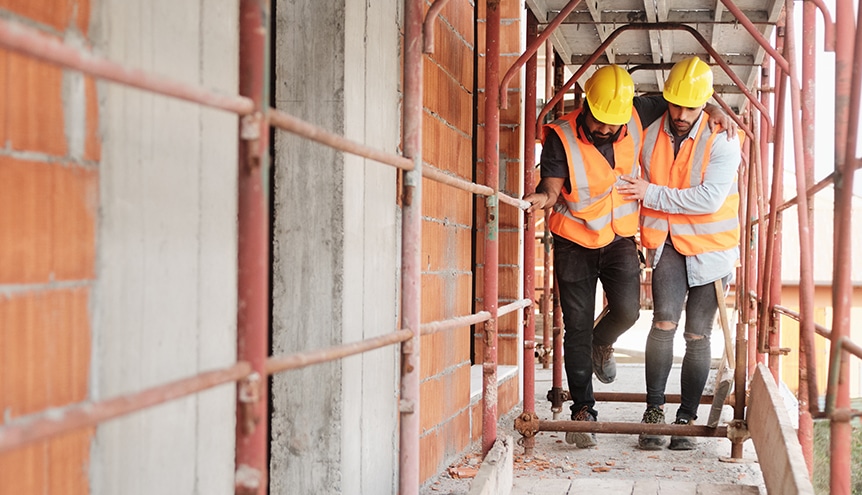 Tulsa Construction Site Injury Lawyers
Tireless representation for workers and bystanders injured at Oklahoma construction sites
There are new construction projects in Tulsa and across Oklahoma daily. Some of these projects are new construction – new buildings and new roads. Many construction projects involve repairs and maintenance to highways, trees, and facilities. The people and companies that run these construction projects have a duty to make their sites safe for their workers and anyone who has permission to be on the sites. Site owners need to understand what federal, state, and local laws apply. They need to comply with industry standards for safety.
When anyone is injured or killed due to a construction site accident, Biby Law Firm has the experience and skills to get justice for victims and families. We work with engineers, builders, and other professionals who understand OSHA regulations and building codes that site owners are required to follow. We work to hold all parties that are responsible for your injuries or the death of a loved one liable. Our Tulsa construction site lawyers file wrongful death and personal injury claims. We work with lawyers who represent employees in workers' compensation cases.
What types of lawsuits can be filed if you're hurt on an Oklahoma construction site?
When anyone at a construction site slips and falls, is involved in a car crash, is hurt by falling objects, or sustains an injury because of negligence, they have the right to hold the responsible parties accountable. The main types of construction claims are:
Workers' compensation claims. Generally, employees of the defendant are required to file a workers' compensation claim for their medical bills and a strong portion of their lost wages (typically about 2/3 of their lost wages). We work with experienced work injury lawyers.
Wrongful death claims. If a contractor, or passer-by is killed due to negligence, the family of the victim has a right to file a claim for wrongful death damages. These damages include payment for funeral and burial expenses, the survivors' grief, the loss of companionship of the deceased relative, and the financial losses due to the decedent's death.
Personal injury claims. Any non-employee who suffers any physical injury at a construction site has the right to file a claim for their physical pain, emotional suffering, lost income, medical bills, and scarring or disfigurement.
If a product defect causes the injuries or death, the injured victim may have the right to hold the manufacturer liable for the injuries or death.
Why do construction accidents occur?
Construction sites have a lot of moving parts and people, many of whom are operating large machines and power tools. There can be ditches and scaffolding, making walkways uneven and treacherous to workers and passers-by. Some of the more common causes of construction site accidents include:
Vehicle accidents. Construction workers work with trucks, bulldozers, and other vehicles than can collide with a car or a person causing death or injury.
Slips and falls. Many workers fall due to uneven surfaces, tools or equipment on the ground, wet surfaces, and other causes
Falls from heights. Workers who fall from scaffold, roofs, and ladders are likely to die or suffer catastrophic injuries.
Forklift accidents. Misuse of forklifts can cause injuries to the operators and anyone near these devices.
Cranes and hoists. Operators should have proper training. The devices should be operated carefully so they don't strike anyone.
Gas leaks, explosions, and fires. These accidents can cause death, second and third-degree burns, and other severe injuries.
Repetitive stress injuries. Many workers who use the same tools and equipment such as jackhammers can suffer injuries to their wrists, back, neck, shoulder, and joints.
Trench collapses. Construction workers can be stuck causing severe injuries.
Electrical accidents. Many workers use tools and equipment that rely on overhead wires, generators, and other electrical sources which may be faulty.
Machinery accidents. Construction work requires workers to use all types of heavy machinery that creates numerous risks of injury.
Chemical exposures. Deadly or sever exposures can be due to just breathing in the chemicals or due to exposure of the skin to hazardous toxins.
Other construction accidents include elevator shaft accidents, being pinned by an object or person, or being crushed.
Who can be held liable if I'm injured on or near a Tulsa construction site?
Our experienced construction accident lawyers understand how construction sites operate and who should be held responsible. Often, multiple defendants can be held liable for your injuries in a personal injury case. Even employees may be able to file a personal injury claim if the employer's negligence was reckless or egregious. All non-employees, including site visitors, independent contractors, and employees from other companies can file a personal injury claim.
Some of the common defendants in construction site accident cases are:
The owner of the construction site. Property owners generally have a duty to make their premises safe for anyone who comes on to the property.
Prime contractors, general contractors, and subcontractors. Most construction sites hire plumbers, electrical workers, masonry workers, and other workers to build their projects. Liability for accidents depends on many factors such as the contracts with the owners and the responsibility to supervise the work of anyone the prime, general, or subcontractor employs.
Engineers and architects. In many cases, professionals are hired to create the construction project. These professionals can be held liable if their faulty designs caused the construction accident. Engineers and architects may also have a duty to monitor the progress of the construction work.
Manufacturers may also be liable if their equipment and tools were defective and the defects caused the accident.
What are some common liability issues in construction site cases in Tulsa?
Some of the key factors experienced Tulsa construction accident lawyers review are:
The contracts. The written documents should detail which parties to the construction are responsible for the safety of the construction project.
OSHA rules and regulations. Construction site owners and others who participate in the construction are required to follow the guidelines set forth by the Occupational Safety and Health Administration (OSHA).
State and local building codes. These codes detail many specific building requirements such as the materials to be used and how the work is to be done.
In many construction accident cases there are multiple claimants and multiple defendants. It's important to speak with a skilled construction accident lawyer as soon as possible after an accident. The construction site changes day by day. It's critical that our team investigate the construction as soon as possible so we can investigate the cause of the accident and speak to witnesses.
Speak with a caring strong Tulsa construction accident attorney now
At Biby Law Firm, we work aggressively to review contracts, documents, other complaints, and every item of evidence that can help your case. We also work with your medical team to fully understand and verify your medical difficulties and expenses. To arrange a free consultation, call Biby Law Firm at 918-574-8458 or use our contact form to schedule an appointment. We handle construction accident cases on a contingency fee basis. We proudly represent all of Oklahoma including the communities of Tulsa, Broken Arrow, Bixby, Claremore, Jenks, Sand Springs, Sapulpa, Wagoner, Muskogee, and the surrounding areas.