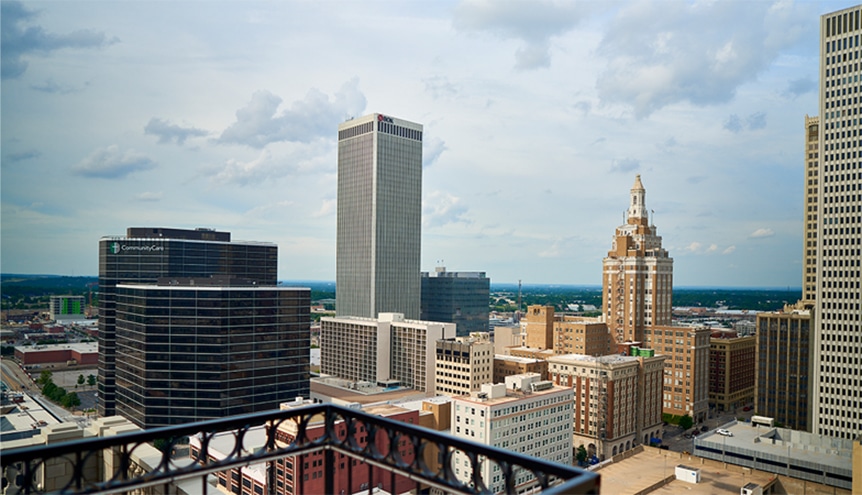 The Personal Injury Process in Tulsa: The Role of Expert Witnesses
How do expert witnesses help my Oklahoma accident case?
Expert witnesses help prove how your accident happened, why the defendants should be liable, and the full scope of your medical condition. In addition to providing evidence about specific facts, such as the layout of the roads where a car or truck accident happened, or the types of treatment you received for your medical condition – experts may be qualified to provide opinions within their field of expertise – about how an accident happened, whether a product was defective, or your general health prognosis.
At Biby Law Firm, our seasoned Tulsa personal injury lawyers understand what types of experts you need to help prove liability and your damages. We understand how crucial it is to use expert witnesses who not only understand the technical side of their expertise (whether it's scientific, medical, financial, or another field or expertise) – but who also are able to clearly explain their expertise and findings to a jury. We work with your experts, such as your doctors and our network of experts, to help make your case as strong as possible.
What are examples of expert witnesses?
There are different types of expert witnesses in any personal injury case. The most common expert witness is the physician who will be used to summarize your medical damages. This person could be your primary doctor or a specialist such as a neurologist or an orthopedist. Some cases require the testimony of multiple healthcare providers.
For example, victims with a traumatic brain injury may need to have their neurologist testify about surgeries, the severity of physical and cognitive difficulties, and overall prognosis. A psychologist may testify about what it will take to cope with a TBI. An occupational therapist may testify about the specific type of medical help to maintain a safe and healthy lifestyle into the future.
Non-medical expert witnesses may include:
Architects and engineers
Product safety experts
Fire professionals and building code professionals
Financial professionals such as economists
Experts who are skilled at determining the value of a family's damages in a wrongful death case
Other experts depending on how your accident happened and the scope of your injuries
What qualifications must a witness have to be an expert witness?
There are rules and requirements that lawyers must use to show that their expert witness qualifies as an expert. Under Okla. Stat. tit. 12 § 2702:
If scientific, technical or other specialized knowledge will assist the trier of fact to understand the evidence or to determine a fact in issue, a witness qualified as an expert by knowledge, skill, experience, training or education may testify in the form of an opinion or otherwise, if:
The testimony is based upon sufficient facts or data;
The testimony is the product of reliable principles and methods; and
The witness has applied the principles and methods reliably to the facts of the case.
Our Tulsa injury lawyers are skilled at showing your expert witnesses have the necessary qualifications and expertise. We begin by reviewing the expert's education and credentials and will review the expert's history when retained in similar cases.
How does the questioning of expert witnesses in Tulsa differ from other witnesses?
There are specific criteria that must be met before the expert can provide an opinion. We understand when and how experts can provide their opinion.
Okla. Stat. tit. 12 § 2703 provides:
The facts or data in the particular case upon which an expert bases an opinion or inference may be those perceived by or made known to the expert at or before the hearing. If of a type reasonably relied upon by experts in the particular field in forming opinions or inferences upon the subject, the facts or data need not be admissible in evidence in order for the opinion or inference to be admitted. Facts or data that are otherwise inadmissible shall not be disclosed to the jury by the proponent of the opinion or inference unless the court determines that their probative value in assisting the jury to evaluate the expert's opinion substantially outweighs their prejudicial effect.
Section 2704 provides that "testimony in the form of an opinion or inference otherwise admissible is not objectionable because it embraces an ultimate issue to be decided by the trier of fact."
Should my expert witness testify in court or by a video deposition?
We usually prefer that an expert witness testify live before a jury. A live presentation is generally much more persuasive to a jury than presenting a video deposition. A video deposition is an oral question-and-answer session that takes place prior to the trial. While better than not testifying at all, a video deposition does not allow for the examination of an expert to be adjusted due to other issues that may arise at trial before their testimony is given – if the examination is pre-recorded both sides know exactly what the expert has and will say at trial.  On the other hand, video depositions are often less expensive and can be easier to schedule than trials are. So, there may be benefits to a video testimony.
Do you have a personal injury lawyer near me?
Biby Law Firm has two office locations at 1646 S Denver Ave. and 6305 E 120th Ct. Suite K9. We also meet clients, when necessary, at their homes, healthcare facilities, and by video conference.
Contact our skilled Tulsa injury lawyers now
To discuss all aspects of your Tulsa personal injury claim, including expert testimony, with our trial lawyers, call us or use our contact form to schedule an appointment. We proudly serve all of Oklahoma including the communities of Broken Arrow, Bixby, Claremore, Jenks, Sand Springs, Sapulpa, Owasso, Wagoner, Muskogee, and the surrounding areas.