What Are the Most Common Injuries to Pedestrians Who Are Hit by Cars?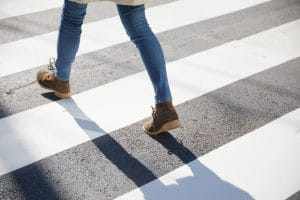 It's hard to imagine: you're walking across a neighborhood street, taking a stroll around the neighborhood, or walking through a grocery store parking lot when a car rams into you. Even cars traveling at low speeds can causes catastrophic injuries. Cars traveling at high speeds or larger vehicles or SUVs that strike a pedestrian are very likely to cause a fatality.
What types of injuries do pedestrians suffer?
Survivors often suffer injuries that are catastrophic. Catastrophic injuries change how you live and function. They often cause you to be unable to work. Permanent injuries last for the rest of your life. Even injuries that heal with time often require surgeries and extensive physical rehabilitation.
Common pedestrians injuries include the following:
Traumatic brain injuries. According to Johns Hopkins University, a traumatic brain injury occurs when a "sudden, external, physical assault damages the brain." A car crash, if the pedestrian is struck or the pedestrian falls, is likely to exert this violent force on the pedestrian's brain. Some TBIs affect multiple areas of the brain. TBIs range from mild concussions to severe injuries. TBIs can cause permanent loss of cognitive function, physical pain, and emotional damage such as depression. In tragic cases, a TBI can cause a pedestrian to die.
Spinal cord damage. The spinal cord which runs through your back, neck, and brain sends nerve messages to and from the brain. These messages control your movement and senses. Pedestrians who are struck by a car may suffer spinal cord injuries that cause permanent or partial paralysis. Many victims live with a lifetime of chronic pain. Victims often need neurosurgery and need to treat with many different types of physical and emotional therapists. Pedestrians with spinal cord damage may need spinal stimulator implants. Victims may also need to treat with pain management doctors.
Internal organ injuries. In addition to traumatic brain injuries and spinal cord damage, pedestrians who are struck by a car may suffer damage to the lungs, kidneys, spleen, intestines, and other organs. The damage often requires surgery. After surgeries, the risk of infections is great. Internal bleeding due to internal injuries can be life-threatening.
Loss of limb. In severe cases, the bones just don't break and the tissues or other body parts just don't tear. An arm, leg, or other body part may be torn off due to a car accident. Surgery is usually required to minimize the damage – and hopefully give the pedestrian the ability to use a prosthetic device.
When a car strikes a pedestrian, it's very likely that that the pedestrian will fall to the ground, be pinned against the car, or be catapulted into a nearby object. These events will likely cause breaks of multiple bones including ribs, arms, legs, hands, feet, wrists, and other parts of the anatomy. Some breaks may be compound fractures, where the bone penetrates through the skin. Treatments for bone fractures may require surgery. Many victims need months to recover and physical therapy when the casts are removed.
Pedestrians are also likely to suffer:
Torn ligaments
Soft tissue injuries
Muscle damage
Heart attacks or heart failure
Cuts and bruises
Dental injuries
Burn injuries
Many car accident victims suffer scarring and disfigurement that can't be fully corrected with plastic surgery.
How do pedestrian accidents happen?
The Centers for Disease Control and Prevention CDC data for 2017 shows that nearly 6,000 pedestrians were killed in vehicle accidents in 2017. About 137,000 pedestrians were seen in emergency rooms.
Some of the common causes of pedestrian accidents include:
Being struck by a driver who drives under the influence of alcohol or drugs
Drivers who find talking on their cellphone more important than the safety of pedestrians
Tired drivers
Drivers who speed so they can't slow down in enough time to avoid striking the pedestrian
Drivers who run through a red light or a stop sign
Hit and run accidents
Accidents at intersections
Accidents in parking lots
The rights of family members if a loved one is tragically killed by a car while walking
In Oklahoma, the representative of the pedestrian's estate has the right to file a wrongful death action against responsible drivers.
The wrongful death lawsuit is filed on behalf of:
The surviving spouse
The children of the decedent
In some cases, other next of kin (generally a parent or grandparent), may be entitled to wrongful death benefits
Wrongful death claims can also be filed if an unborn person dies.
The damages that Oklahoma permits in a wrongful death claim include:
Medical and burial expenses
The spouse is entitled to compensation for her/his grief and the loss of consortium (intimacy)
The decedent's pain and suffering
The economic loss of the survivors based on the decedent's age, earning capacity, job, health habits, and life expectancy
The "grief and loss of companionship of the children and parents of the decedent"
In egregious cases, the responsible defendants may also be ordered to pay punitive or exemplary damages.
A few safety suggestions to help keep pedestrians safe
Drivers need to keep an eye out for pedestrians, and follow the rules of the road. But there are also things pedestrians can do to help reduce their risk of being hit by a car:
Only cross at crosswalks, and only when the light is in your favor. Never cross between parked cars, because it reduces your visibility.
Use sidewalks and road shoulders. Don't walk in the street unless there is no other alternative.
Be extra careful when walking at night. Be sure to wear reflective and/or bright clothing so you can be seen.
Put your phone down and pay attention to where you are, as distracted walking can be fatal.
Always hold hands with small children when walking on the sidewalk, crossing the street, or walking through parking lots.
At Biby Law Firm, our Tulsa pedestrian accident lawyers understand how devasting the loss of a loved one is. We understand how crushing pedestrian injuries are likely to be. Our lawyers demand full compensation for your pain and suffering, medical expenses, scarring and disfigurement, lost wages, and other damages. To speak with a respected Tulsa wrongful death and pedestrian lawyer, call us at 918.574.8458 or fill out our contact form to schedule an appointment. We handle pedestrian accident cases on a contingency fee basis.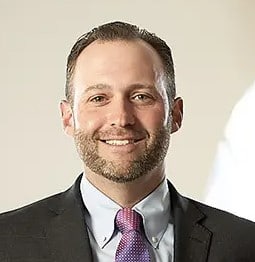 Jacob Biby has spent his legal career helping folks just like you get the resources they need after an injury. He completed his undergraduate degree at Oklahoma State University and earned his Juris Doctorate from the University of Tulsa in 2008. Jacob is licensed to practice in all Oklahoma state and federal courts, and has limited his career to representing individuals and families who were injured by the negligence of other people or corporations.  Learn more about Jacob Biby.