What You Should Know About Nursing Home Neglect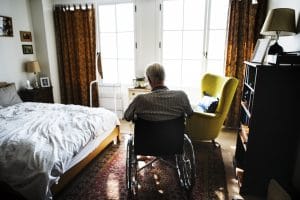 Residents of nursing homes rely on the staff and medical professionals to provide for their needs. If a resident is harmed, the nursing home and its employees may be held liable. In addition to being responsible for nursing home abuse, nursing homes can be held liable for the negligent care of their nursing home patients.
Nursing home neglect has several key elements:
The nursing home must owe a duty of care to the resident;
The nursing home must breach its duty of care, and fail to act according to reasonable standards;
The resident must suffer an injury due to the breach of care; and
The resident must have sustained damages as a result of the injury.
Nursing home neglect is generally different than nursing home abuse. Nursing home abuse is normally intentional. Seniors can suffer physical abuse, emotional abuse, sexual abuse, or financial abuse.
How common is nursing home neglect?
According to the Centers for Disease Control and Prevention (CDC), there were 15,600 nursing homes and 1.7 million nursing home beds in 2016.
According to the Nursing Home Abuse Center, one study of 2,000 nursing home residents showed that 95% of residents had experienced or witnessed at least one neglectful act.
"According to the National Center for Victims of Crime, 15.3% of elder abuse complaintsare for neglect."
According to the US Department of Justice, for every one case of nursing home neglect that is reported, 57 cases are unreported.
What are the warning signs of neglect in nursing homes?
According to the Nursing Home Abuse Center, the leading signs of neglect in residents include:
Poor hygiene, including dirty clothing and dirty bedsheets
Poor nutrition, malnutrition, and dehydration
A lack or loss of mobility
Injuries that can't be explained
Bedsores/pressure sores
Behavioral and emotional difficulties
Excessive use of medications as restraints (which may also be considered a form of abuse)
Unsanitary living conditions/ unsafe living conditions of the home can be a sign of neglect, too. Things like cluttered floors, ripped rugs or broken tiles, missing mobility aids (like handrails), dirty plates and utensils, and broken doors or windows can all indicate neglect.
What conduct is considered nursing home neglect/negligence?
According to the Nursing Home Abuse Center, nursing home neglect includes abandonment and self-neglect in addition to medical neglect. Abandonment occurs when a nursing home or someone who works for the nursing home deserts a senior – such as by "leaving them in a public place, a nursing facility, or a hospital." Self-neglect happens when a senior can't perform appropriate self-care, but denies others from offering or supplying that care.
There are generally four types of nursing home neglect:
Medical Neglect. This occurs when a resident's medical needs aren't properly cared for by the nursing home staff. Medical neglect can cause bedsores, infections, problems with mobility, and many other health problems.
Neglect of Basic Needs. This type of nursing home neglect includes the failure to feed the resident, give the resident water and drink, and provide a safe, clean environment.
Neglect of Personal Hygiene. Residents need to be bathed or given the opportunity to bathe. They need to brush their teeth and attend to their teeth and gums. Their clothes need to be laundered.
Social or Emotional Neglect. Generally, residents should not be left alone or ignored. They should be encouraged to engage in social activities. Their emotional needs should be tended to.
Why does nursing home neglect occur?
Most nursing home neglect in Tulsa isn't the result of maliciousness – but lack of malicious intent will not make up for subpar care. The more common causes include:
Here, there simply enough staff members for all the residents of the nursing home. If there aren't enough staff workers, then the workers can make mistakes due to fatigue and lack of time to help the residents.
Negligent hiring. Nursing homes need to understand that seniors and their families place their trust in the nursing home. The nursing home should conduct background checks to determine the applicant's criminal record, any record of complaints or neglect, and the experience and qualifications of the applicant.
Improper training. Nursing homes should receive initial training and regular training to ensure the residents are getting the best care possible. Staff members should understand what medical, nutritional, and other health requirements must be met. They should understand how to check in on seniors who aren't active. Staff members need to understand how to respond to emergencies and difficult problems.
How to help seniors when nursing home neglect occur
Patients and their family members need to understand that in Medicare-funded facilities (and for other reasons) patients do have rights that the nursing home must respect. Before placing your loved one in a nursing home, make sure to do your homework. Take tours of the facilities, check the menus to see if they accommodate different dietary needs, and meet with the administrator, medical team, and staff.
If you believe your loved one is being neglected, you should:
Request a meeting with the head of the nursing home to discuss your concerns.
Make regular visits (virtually or in-person, once it's safe) to check in on your relative, and to ask how he or she is doing. When possible, stagger the days and times of these visits, so that you can see how things are going.
Contact the Long-Term Care (LTC) Ombudsman Program and file a complaint.
Contact a Tulsa nursing home attorney to discuss a potential claim against the nursing home.
Compensation for nursing home injuries
If a loved relative dies due to nursing home neglect, the personal representative of the estate can file a wrongful death claim for damages, such as medical expenses, burial expenses, loss of consortium, pain and suffering, loss of companionship, and potential pecuniary losses. Seniors can file their own personal injury claims for their physical pain, emotional suffering, medical bills, and any other damages that the law permits.
You or your loved one have the right to hold nursing homes liable for neglect. At Biby Law Firm, our Tulsa nursing home neglect and abuse lawyers have the experience and resources to hold nursing homes accountable when they fail to protect seniors. To talk with a caring Tulsa elder care lawyer, call us at 918.574.8458 or fill out our contact form to schedule an appointment.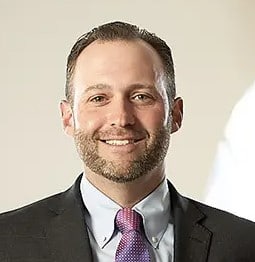 Jacob Biby has spent his legal career helping folks just like you get the resources they need after an injury. He completed his undergraduate degree at Oklahoma State University and earned his Juris Doctorate from the University of Tulsa in 2008. Jacob is licensed to practice in all Oklahoma state and federal courts, and has limited his career to representing individuals and families who were injured by the negligence of other people or corporations.  Learn more about Jacob Biby.