What We Can All Learn from the Tesla Drone Hack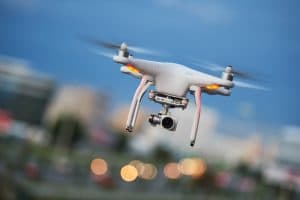 In 2020, some researchers used a drone to hack a Tesla. If you are interested in Tesla or computer hacking or drones, this may have seemed like a very big deal. If you are not interested in those things, perhaps you didn't even know a Tesla was hacked.
But for those of us who don't drive Teslas, there's still something to be learned about the way computers operate our cars, and how that can affect the way we drive and behave on roads.
A (very) short explanation of the hack
At the Pwn2Own 2020 hacking competition (a real competition run biannually by a security company), two researchers used a drone to hack into the Wi-Fi of a Telsa Model 3. Via the drone, they were able to open the car doors and change the seat positions in the parked vehicle. The researchers said that they couldn't hack the "drive control" of the car, but they could access anything that was controlled by the "infotainment system" – the system that controls things like GPS and the radio, but also acceleration and steering.
The competition is designed to find these types of vulnerabilities, so that manufacturers – like Telsa, in this case, and like computer manufacturers in competitions past – can fix the bugs, thus ensuring a more safe and secure product.
You can watch the video here, if you're interested in seeing the hack. (Go to the 38-minute mark.)
Your car or truck is basically a computer
When the news talks about vulnerabilities in vehicle computer systems, they are almost always discussing autonomous cars. But today's vehicles are largely run by computers, even when they are not self-driving. For years, cars have come equipped with:
Built in GPS and navigation systems
Lane assist
Automatic breaking
Backup cameras
Remote starters
Parking assist
Satellite radios
Keyless entry
Built-in backseat DVD players
The sheer amount of technology is astounding, considering how many of us drive cars and trucks that we don't think of as high-tech.
How another driver's computer problems can lead to your injuries in a crash
It is safe to assume that, for most drivers, hacking is not going to be the cause of the crash. But that doesn't mean that there are no risks associated with more technologically advanced cars.
The airbags may not deploy. Airbags are triggered by sensors called accelerometers, which detect a change in speed of the vehicle. If the sensor fails, the airbags could fail to deploy, increasing the risk of a more severe injury. This risk is greatest when the car is hit head-on. In some cases, the computer may register a deployment even if the airbags didn't go off, which means that if you try to drive your car over to a shoulder, or even to the local mechanic after a wreck (provided it's drivable), the airbags could go off without warning.
The car may accelerate for no reason. Sudden unintended acceleration can lead to a collision with another car or a collision with a stationary object, like a building. Audi, Honda, Jeep, Ford, and Toyota have all had recalls and warning issued over this problem.
The car can burst into flames. Electrical problems are one of the primary causes of car fires. One of the little sensors shorts out, or a wire touches an electrical component it wasn't supposed to touch near the fuel system, and the car's engine bursts into flames.
Who is liable if I'm injured in a crash related to a computer glitch?
When you are hurt in a car crash caused by someone else, you can hold that other person liable. Depending on the nature of that "glitch," the manufacturer of the vehicle may be liable, too. If, for example, you are hit by a driver whose crash avoidance technology failed, the manufacturer may be liable if the tech was defective – but if the driver was distracted, or failed to make any maneuvers to avoid the crash, then he or she would be liable, too.
In short: as long as cars require drivers, then drivers will be responsible for the movements of their cars.
How can I make sure my car is safe?
If you're worried about your own vehicle's safety, there are two things you can do right away:
Check for recalls at gov. You'll need your Vehicle Identification Number (VIN), which can be found at the bottom of the windshield on the driver's side, or on your registration card. Type in your VIN and see if there are any active recalls for your vehicle.
Schedule a diagnostic test at a trusted repair shop. Diagnostic tests can be run on your vehicle's computer to make sure that everything is in working order. If a sensor is off or a wire has come loose, the diagnostic test may find it before it causes a problem.
In the meantime, if you are injured in a car crash, Biby Law Firm can help. Our Tulsa car accident attorneys represent victims and their families and assist with everything from claiming damages, helping you get a rental, and making an insurance bad faith claim if the insurer refuses to pay. If it turns out the cause of your collision was a defective auto part, we can point you in the direction of a trusted law firm which handles auto product liability claims. Please call 918-416-6287 or fill out our contact form to schedule your free initial consultation.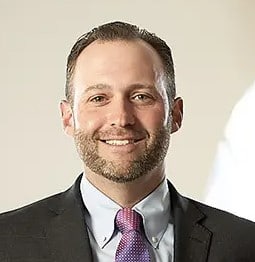 Jacob Biby has spent his legal career helping folks just like you get the resources they need after an injury. He completed his undergraduate degree at Oklahoma State University and earned his Juris Doctorate from the University of Tulsa in 2008. Jacob is licensed to practice in all Oklahoma state and federal courts, and has limited his career to representing individuals and families who were injured by the negligence of other people or corporations.  Learn more about Jacob Biby.