What Options Do Families Have When an Oil Field Worker Dies on the Job?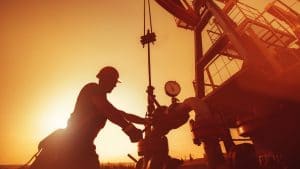 One of the most dangerous professions in the world involves the work done by field workers in the oil and gas industry. The injuries and fatalities combined reach into the thousands in oilfield workplace environments every year. The industry has a very poor track record in terms of fatality rate compared to other industries throughout the nation.
The oil field boom has also meant more injuries and deaths
The oil and gas extraction industry in the United States doubled the number of workers in its ranks from 2003 to 2013. Along with this increase in employment and production also came in increased fatality rate among oilfield workers. During this period of time, there were 1,189 deaths among oil and gas field workers. According to the Centers for Disease Control and Prevention (CDC), this represents a 27.6% increase compared to data accumulated in previous years.
The CDC also reports that falls are the number one cause of death among employees in the oil and gas extraction industry. Most of the time, these accidents which take the lives of oil and gas field workers occur when workers are removing or inserting drill pipes are conducting rigging operations.
Securing financial resources after a loved one's wrong death in the field
When workers lose their lives in oil field accidents, family members are often left behind without sufficient financial support for themselves or their families. Oftentimes, surviving family members are forced to think about serious financial issues while they are still grieving over the loss of their loved one.
Victims are often not responsible for fatal oil field accidents to take their lives. The responsibility often lies with another party, such as coworkers or the employer. Determining liability in an oil and gas extraction or drilling accident can be quite challenging. In these environments, the work is done by multiple employees many times, in addition to independent contractors, other companies, and additional third parties.
Liability can rest on more than one party for an injury or death in the field. In some cases third-party negligent claims may be filed by the family members of deceased workers in cases in which coworkers or the employer was not responsible for the injury. As example, a truck driver employed by a third-party company may be responsible if the driver operated in a negligent manner and took the life of the worker.
An experienced and knowledgeable Tulsa oilfield injury attorney can perform a comprehensive investigation to determine the liable party or parties in a possible wrongful death lawsuit.
If your loved one lost his life in an oilfield accident, attorney Jacob Biby can fight on your behalf for the compensation you are owed for your loss. To set up a free consultation about your case, call Biby Law Firm in Tulsa today at 918.574.8458 or use our contact form to leave us a message. Unless we win your case, you pay nothing.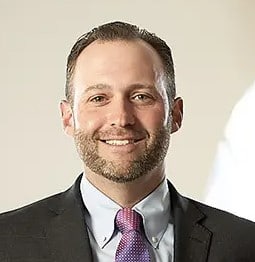 Jacob Biby has spent his legal career helping folks just like you get the resources they need after an injury. He completed his undergraduate degree at Oklahoma State University and earned his Juris Doctorate from the University of Tulsa in 2008. Jacob is licensed to practice in all Oklahoma state and federal courts, and has limited his career to representing individuals and families who were injured by the negligence of other people or corporations.  Learn more about Jacob Biby.