What Is Trucking "Slip Seating" and Is It Dangerous?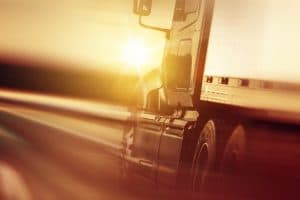 In an attempt to deal with the rising costs occurring in the trucking industry, trucking companies are turning to creative solutions. One recent change trucking companies are implementing is the option of something called "slip seating." Slip seating happens when one or two truck drivers are assigned to the same truck. When one truck driver finishes his or her shift, the other then uses the same vehicle.
Trucking companies whose drivers travel on the same routes typically use this type of vehicle sharing. Trucking companies are huge fans of slip seating because they believe it will reduce equipment costs. However, slip seating may actually end up costing trucking companies in the long run.
Slip seating is often referred to as "team driving" because of the number of truck drivers assigned to one truck. A team of two or more drivers are responsible for operating the same commercial vehicle; as one truck driver wraps up his or her shift, another driver prepares for theirs. As this happens, the same truck continues on its journey.
What are the dangers of slip seating?
Truck drivers have every right to be concerned about the use of slip seating. Trucking companies are so concerned with meeting tight deadlines and customer satisfaction that they fail to keep up with the maintenance of their commercial vehicles. When trucks have not been properly maintained, the lack of maintenance can contribute to a truck accident. Truck accidents can occur from worn tires, damaged brakes, lighting problems, and steering wheel defects. When several truck drivers are responsible for operating one vehicle, not all will treat the commercial vehicle with care.
One of the biggest dangers of slip seating is that it leads to driver dissatisfaction. When truck drivers are unhappy on the job, they can take dangerous risks when they are on the roadways. The most important way that trucking companies can keep driver satisfaction up is maintaining the equipment on trucks. Keeping up with the maintenance of commercial vehicles shows truck drivers that the company cares about their safety. When companies are negligent in their maintenance routines, it shows that management is willing to put their drivers and the public at risk.
How do truck drivers feel about slip seating?
Many truck drivers are not fans of slip seating for many reasons. One concerns maintenance issues. Truck drivers are concerned that commercial vehicles will break down faster from the consistent use. While trucking companies are concerned about meeting the needs of customers, drivers are concerned about the increased miles on the truck.
Another concern that truck drivers share is their health. Slip seating does very little to protect other truck drivers from coming into contact with the coronavirus or other health risks. Truckers have to share confined spaces and do not have enough time to properly clean up behind the next driver. In these situations, they can be easily exposed to the coronavirus and other airborne pathogens.
How does a lack of maintenance contribute to Tulsa truck accidents?
The more time a commercial truck spends on the road, the greater the chances of a truck accident. The increased mileage on a commercial truck can cause wear and tear on the brakes. Tires that need to be replaced can end up blowing out on the road. Steering wheel issues can cause a truck driver to lose control of their vehicle. These are maintenance issues that can be identified when a trucking company performs a proper inspection during a truck's downtime.
What are the federal requirements for truck inspection?
The Federal Motor Carrier Safety Administration (FMCSA) requires all trucking companies to abide by the following federal regulations in regards to vehicle inspection and maintenance:
Inspecting, maintaining, and repairing all commercial vehicles on a routine basis
Inspecting all vehicle accessories and parts prior to a shift
Maintaining all detailed records of vehicle inspections and maintenance
In addition to following these federal regulations, trucking companies are responsible for inspecting and monitoring the cargo that is traveling with the commercial vehicle. When trucking companies fail to perform these mandatory inspections, they are risking the safety of their truck drivers and other motorists.
Who can be held liable for my Tulsa truck accident?
While some trucking companies view slip seating as a benefit, there are instances where slip seating can contribute to a trucking accident. The constant use of the same truck can cause the truck to break down faster than expected. Because the truck will be used by multiple truck drivers back to back, there is little room for trucking companies to inspect the vehicle for potential maintenance issues. All of these actions can be examples of negligence.
Depending on the circumstances of the accident, the truck driver can be held at fault for a truck accident. However, the trucking company can also be held liable for the accident. If the truck accident was caused by a maintenance issue, the company can share liability for the accident. This is how the negligence of a trucking company can cost them in the long run.
Can both truck drivers be held liable?
One of the most difficult parts of establishing liability with truck drivers who engage in slip seating is determining the extent some or all the drivers of the vehicle are liable. The truck driver who previously drove a truck could have contributed to the wear and tear on the truck, leading to an accident. To help prove whether another truck driver can be held liable in an accident, reaching out to a skilled Tulsa truck accident lawyer can help.
At Biby Law Firm, we take pride in handling trucking cases and will work tirelessly for you and your family. We have successfully litigated trucking cases involving serious injuries and deaths in courts all across the southern United States. Call our experienced Tulsa truck accident lawyers at 918-574-8458, or complete our contact form to schedule an appointment.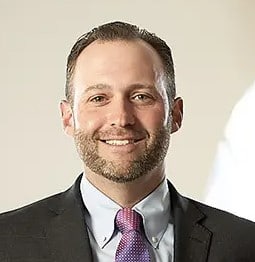 Jacob Biby has spent his legal career helping folks just like you get the resources they need after an injury. He completed his undergraduate degree at Oklahoma State University and earned his Juris Doctorate from the University of Tulsa in 2008. Jacob is licensed to practice in all Oklahoma state and federal courts, and has limited his career to representing individuals and families who were injured by the negligence of other people or corporations.  Learn more about Jacob Biby.