What Can I Do if My Child Is Hurt on a School Bus?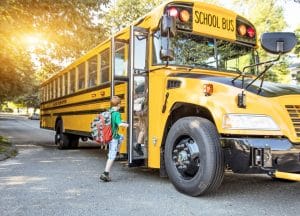 There are certain milestones that many parents experience in their children's lives. For many parents, one of the most important milestones is when their child begins going to school. Parents may have to adjust to packing their children's lunches, picking their children up during a specific time frame, and even getting their children ready to ride the school bus.
Even with remote learning in full effect, school buses are beginning to return back on the roadways. While school buses are one of the safest modes of transportation to get children to school, they still get into traffic accidents. In fact, there was a school bus crash in Putnam County not long ago, where someone suffered an injury. The National Highway Traffic Safety Administration (NHTSA) reports that on average, four to six children die annually in school bus accidents, while many more children are injured. Per the National Safety Council, in 2019:
There were 13,000 people injured in school bus related accidents
6,000 vehicle occupants were injured
5,000 bus passengers were injured
1,000 bus drivers were injured
1,000 pedestrians were injured
109 people in total suffered fatal injuries
Three of those deaths occurred in Oklahoma, and one of the victims was a 12-year-old girl.
Whether children are getting on the school bus, riding, or getting off of the school bus, children are at risk of being injured.
What are some of the common causes of school bus accidents?
One of the most common causes of school bus accidents is driver negligence. Like all drivers, school bus drivers have a responsibility to operate the bus in a safe manner. Unfortunately, they can be as guilty of engaging in dangerous driving behaviors as anyone else.
Some school bus drivers text while driving, fall asleep behind the wheel, and even drive while intoxicated. When school bus drivers engage in these types of dangerous behaviors, they increase the chances of becoming involved in a serious traffic accident and seriously hurting the children.
Another common cause of school bus accidents is poor bus maintenance. School districts are responsible for maintaining the upkeep of all school buses. When school buses that contain defective tires and other parts are placed on the road, the school buses are in danger of breaking down in the middle of the roadways, leading to a traffic accident. It is also possible for school buses to break down from defective parts manufactured by the bus company.
Why aren't seat belts required for school buses?
There is currently no federal mandate that requires school buses to have seat belts. As of right now, only eight states require seat belts in school buses and Oklahoma is not one of them. When it comes to large school buses, they do not require seat belts because of the way they are built. Large school buses are built using compartmentalization, which helps protect children in the event of an accident. Children are protected by the seats, which are built using energy-absorbing material, and are placed close together.
Smaller school buses are not built with compartmentalization because of the smaller amount of room inside, making them closer in size to passenger vehicles (with a gross vehicle weight of roughly 10,000 pounds or less). Because of this, smaller school buses are required to have seat belts.
What are the most likely types of school bus accidents?
One of the deadliest types of school bus accidents is a rollover accident. Rollover accidents happen when a vehicle tips over onto the side or the roof. These types of accidents have high fatality rates and can cause serious and fatal injuries for any children to present on the school bus during the accident. Rollovers can be caused by road defects, bad weather, or hitting a curb or median (usually depending on speed)
Other types of school bus accidents include:
Collisions with other vehicles in blind spots
Collisions with other school buses at pick-up/drop-off points
Collisions with pedestrians or cyclists
Getting stuck under low-clearance bridges and overpasses
Collisions with trains
Who is liable for my child's injuries in a Tulsa school bus accident?
When children are hurt on a school bus, there are several parties that can be held liable:
The bus driver. The bus driver can be held liable for negligence if it has been discovered that the bus driver's negligent actions caused your child to become injured.
The school district. Because the school district plays a role in hiring the school bus driver, the school district is responsible for the actions of the bus driver; therefore, the school district can be held liable if the bus driver's negligent actions lead to a school bus accident.
The bus driver's employer. An employer can be held responsible for injuries suffered on a school bus. Depending on the school district, some contracting companies collaborate with school districts to hire school bus drivers. The bus driver's employer can also be held liable for the bus driver's negligent actions if they lead to a serious accident that injures your child.
The other driver. If another driver is responsible for your child's injuries, they may be held liable just as they would in any other vehicle accident.
It is important for parents to remember that schools have a particular type of immunity. This immunity – known as sovereign immunity – is a legal principle that protects government entities such as schools from being sued without consent. However, there are ways to hold a school district liable for any school bus accidents. You should give our Tulsa bus accident attorneys a call to discuss the plan to move forward as soon as possible, because the statute of limitations is different when you make a claim against a government entity, and there are specific rules about filing lawsuits.
At Biby Law Firm, we are parents, too. We take childhood injury cases personally. We're dedicated to holding everyone who caused your child harm accountable for your child's pain and suffering and his or her medical care. We understand the unique challenges that are involved when children are victims. To discuss your child's legal rights with an experienced Tulsa childhood injury lawyer, please call us at 918-574-8458, or fill out our contact form. We handle personal injury cases on a contingency fee basis.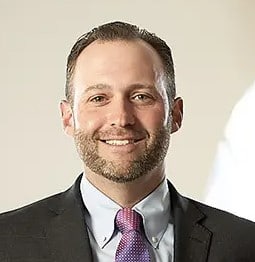 Jacob Biby has spent his legal career helping folks just like you get the resources they need after an injury. He completed his undergraduate degree at Oklahoma State University and earned his Juris Doctorate from the University of Tulsa in 2008. Jacob is licensed to practice in all Oklahoma state and federal courts, and has limited his career to representing individuals and families who were injured by the negligence of other people or corporations.  Learn more about Jacob Biby.