Understanding the True Cost of Traumatic Brain Injuries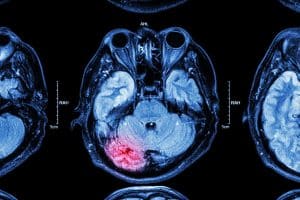 According to the CDC, 2.8 million Americans suffer a traumatic brain injury (TBI) every year. TBI encompasses a wide range of physical traumas, from the mildest concussion to the most serious cognitive damages. People tend to assume they could never experience such an injury, leading many injured people to not to seek medical attention. After all, if they feel relatively fine, how bad can it be?
In truth, "just a headache" following a head injury can be a sign of serious trauma, and if a medical professional doesn't examine and diagnose it quickly, that trauma can compound and negatively affect someone for the rest of their lives. TBIs are always serious, even the mild concussions that DO heal with treatment. Since they are quite common injuries following a car accident, you should always seek immediate medical attention after a collision — even if your injuries or symptoms appear to be relatively insignificant.
What to expect when recovering from a TBI
Everyone's recovery journey is different because everyone's injury and circumstances are different. But TBIs can uproot and drastically change a victim's life forever. Not only can they cause a multitude of serious complications and further disabilities, but they can potentially financially ruin a family unequipped to afford the years of treatments, therapies, medications, and accommodations their loved one may need.
How much a victim is able to recover primarily depends on how serious the TBI was. The more severe, the longer (and less likely) a full recovery may be. Minor TBIs, like concussions, may heal entirely in a few months.  Even so, being a victim of event a minor TBI makes one more susceptible to subsequent injury to the head and brain.  People with moderate TBIs may need a variety of therapies, surgeries, and treatments, but they can still recover most if not all of their pre-injury function. People with severe TBIs, however, may never recover at all. The most severe injures may necessitate around-the-clock care for the rest of the injured person's life.
After suffering a moderate or severe TBI, your doctor should have an extensive treatment plan for you that includes a wide array of therapies. Physical therapies, social support, psychological care and speech care are just a few of the treatments available to help those suffering from a TBI recover as fully as possible. In addition to providing relief in the present time, these types of services are also incredibly important to avoid lingering complications and symptoms in the future.
TBIs can cause serious financial burden for victims and their families
As helpful and necessary as all these treatments and care services are, they are not free. It is easy to focus primarily on the physical consequences of our injuries — the pain we may feel, the possibility of us getting better — but the fiscal consequences can hurt families almost as much. Every surgery, doctor's visit, therapy, medication, accommodation, and treatment comes with a bill, and the bill is seldom small. Nowadays even the simplest evaluation in an ER (not including the cost of the ambulance) can cost over $1,000 to the uninsured.
That figure goes up with everything doctors do for you while you are in their custody. If your TBI is serious enough to require an emergency craniectomy, that surgery alone can cost up to $40,000. The bills only continue to rise if an overnight stay in the hospital is required. TBI patients may be charged almost $30,000 extra for just their boarding in light of the care and oversight they require.
The harsh reality of our medical system makes it that much more important to seek legal damages if your TBI was caused by someone else's negligent actions. If you were simply driving to work and a stranger crashed into you, you should not have to literally pay for it. Nothing can rewrite history and undo the harm, but once your personal injury attorney proves the other party's liability, you can seek compensation for:
The cost of every single medical treatment, medication, surgery, therapy, hospital stay, and accommodation for as long as they are needed
Your physical and emotional pain and suffering
The loss of consortium of a spouse
Any and all property damage to your vehicle
Your loss of income in the past and any loss of future earning capacity
Permanent injuries and disabilities
Permanent scarring or disfigurement
A good personal injury attorney knows how to establish fault on the responsible party while you rest and take time with your loved ones. If it was your loved one who got hurt and they are unable to speak for themselves, you can pursue compensation on their behalf without having to dedicate serious time away from them to do so.  The attorneys at Biby Law also ensure no stone is left unturned when it comes to establishing and maximizing every component of a potential recovery for their clients as well as the sources of any payment.  While important in all cases, it becomes absolutely critical in claims involving serious injuries such as TBIs when the costs and future implications are likely to be high.
Traumatic brain injuries are incredibly serious and potentially life-changing in the worst of ways. If you or your loved one suffered a moderate or severe TBI due to the negligence of another driver, the Tulsa brain injury attorneys at Biby Law Firm will take it as seriously as you do and fight tirelessly to get you the justice you deserve. Whether you are here in Tulsa or in Broken Arrow, Bixby, Claremore, Jenks, Owasso, Sand Springs, Sapulpa, Wagoner, Muskogee, and the surrounding areas, we have offices ready to speak you about your case. To learn more about how we save families thousands, call us today at 918-574-8458 or use our contact form to schedule a free consultation.