Tulsa's Heaviest Snowstorm Has Made Roads Dangerous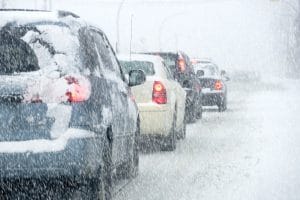 Tulsa was blanketed by more snow yesterday than in the last seven years. Forecasters were calling for 1-3", but we actually had between 5" and 6" – the most since December 6, 2013. Much of it has melted as temperatures rose today, but any school child will tell you that a snow day is a snow day, even without as much snow.
Of course, last night and this morning, the snow posed a much more significant challenge. Tulsa World reported that "Between midnight and 9 a.m. Monday, EMSA reported emergency response was called to 13 vehicle accidents, compared to an average of nine." There is reason to assume that accidents numbers may increase, too, as another weather system is coming through. The snow melt and slush could potentially refreeze in these colder temperatures, which can create dangerous black ice on less populous roads, bridges, and overpasses. The Broken Arrow Expressway, I-44, Highway 75 and Highway 169, and the Creek Turnpike are dangerous even without snow and ice, so the next storm that comes through could make them even more deadly.
Other causes of snow-related accidents in Tulsa
Black ice is a serious concern, but it is not the only one.
Poor visibility. Snow fall, much like rain fall, can reduce visibility on straight roads as well as on curves, and on highways as well as on rural roads. In fact, glare from traffic lights, streetlights, and emergency lights can reflect off the snow and make it even more difficult to see at night.
Stop-and-go traffic. People panic in bad weather, and that affects traffic patterns. Drivers who are traveling as disparate speeds can confuse other drivers. They may cause rear-end accidents or multi-car pileups.
Greater numbers of trucks. Bad weather slows down deliveries, but there are more delivery trucks and tractor-trailers on the road than ever before. How a person drives must change when he or she shares the road with truckers, who are unable to stop as quickly, or maneuver as easily, as smaller vehicles. They also cause bigger accidents – and usually much more severe injuries – in a wreck than a car or SUV could.
Reduced time for emergency services. Remember that people get hurt in cold weather for many reasons, including slips and falls and cold exposure. This reduces the number of emergency units who are available at any given time and increases the chances that you will see one of the vehicles on the road. It's important to follow the regular traffic rules regarding EMT and police vehicles.
I was hurt in a crash in the snow. What do I do?
The most important thing is your safety. If you move your car out of the lane and onto the shoulder, you should. If you are too injured to move, you or a passenger should call 9-1-1 and request an ambulance, while also alerting local police of the crash.
Snow can make it harder to drive, but all drivers are expected to follow the rules. So even if you are hit by a car whose driver lost control on a patch of ice, you can still put in a claim for damages with that driver's insurance company. That claim should cover your medical treatment and property loss, as well as any lost wages for the time you need to recover from your injuries. If the other driver is uninsured or underinsured, you can use your own UM/UIM insurance to help with the costs. If there are multiple drivers involved, or if you weren't injured so the police tell you they're on Operation Slick Streets, then things can get complicated fast. Better to call a Tulsa car accident lawyer and have him help you deal with the insurance companies than to try to sort it out on your own.
If you were injured in a wreck during or after Tulsa's latest snowstorm, Biby Law Firm wants to help. We understand there may be circumstances in your crash that were beyond your control, and that when you are hurt, you need a Tulsa car accident lawyer you can trust. To setup a free case review, give us a call today at 918.574.8458 or drop us a message through our contact form.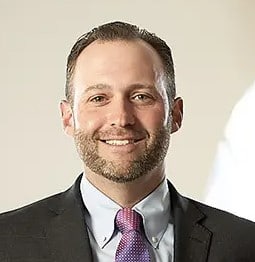 Jacob Biby has spent his legal career helping folks just like you get the resources they need after an injury. He completed his undergraduate degree at Oklahoma State University and earned his Juris Doctorate from the University of Tulsa in 2008. Jacob is licensed to practice in all Oklahoma state and federal courts, and has limited his career to representing individuals and families who were injured by the negligence of other people or corporations.  Learn more about Jacob Biby.