Tiger Woods Suffers Multiple Bone Fractures in Crash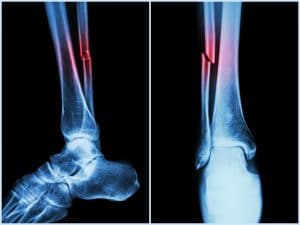 Tiger Woods, who has won more major golf championships than any player except for Jack Nicklaus, suffered multiple bone fractures as a result of a single-car accident on February 23, 2021.
According to CNN, Woods was driving a 2021 Genesis down a winding road at the time of the accident. His vehicle crossed a median and then crashed into a curb and overturned. Neighbors called 911. Woods was wearing his seatbelt at the time of the crash. The vehicle's airbags did deploy. The investigation, which is ongoing, indicates no sign of impairment, no skid marks, and no braking.
Woods underwent emergency surgery to try to repair the damage to his legs
According to MSN, the surgery was performed by orthopedic doctors at Harbor-UCLA Medical Center, a Los Angeles trauma center. The chief medical officer at Harbor-UCLA said that Woods suffered "comminuted open fractures," on his "upper and lower portions of the tibia (shin) and fibula (outer calf) bones."
The orthopedic surgeons inserted a rod into the tibia bone to try to stabilize the comminuted open fracture. They also treated other injures to the ankle and foot bones – by using screws and pins. According to the chief medical officers, "Rods, screws, and pins are all types of 'internal fixation devices'" doctors surgically insert to make sure a broken bone stays in proper alignment during the healing process. Internal fixation devices are usually used when a patient "sustains multiple, more complex, or more severe fractures that won't heal with immobilization alone." Woods also suffered muscle and soft tissue injuries in his lower right leg which required "surgical release of the covering of the muscles to relieve pressure due to swelling."
What are the risks associated with severe breaks and fractures?
An open fracture means the fractured bone broke through the skin. A comminuted fracture means the bone shattered into pieces. Open fractures are very susceptible to infections, and shattered bones (obviously) require significant surgery to fix. This, too, has risks: osteomyelitis is a bone infection, and it can set in during surgery. Breaks can also lead to loss of bone density, so the risk of refracturing the bone is higher.
According to the Mayo Clinic, the muscles and the nerves and blood vessels near the muscles are "surrounded by layers of tissue called fascia, which forms a compartment." Because these tissue lawyers can't expand, "the swelling from high-impact injuries (like those caused by a car accident) lead to a dangerous buildup of pressure called compartment syndrome."
The pressure, if not treated, can cause permanent damage to the muscle and permanent nerve damage due to a lack of blood flow. If not treated, the patient may suffer the loss of function of the injured part of the anatomy. Amputation may also be required. The usual treatment is called a "fasciotomy" where the surgeons cut the fascia in order to help relieve the pressure.
It's likely that Wood's recovery will recover months of rehabilitative treatment. It's far from certain what future mobility problems Woods will have.
At Biby Law Firm, our Tulsa catastrophic injury lawyers represent clients who suffer a traumatic brain injury, spinal cord damage, paralysis, amputation, multiple fractures, burn injuries, and other severe injuries. We work with your doctors and independent doctors, when necessary, to fully verify your medical diagnosis and necessary treatments. To speak with an experienced car and truck accident lawyer, call us at 918-574-8458 or fill out our contact form to schedule an appointment.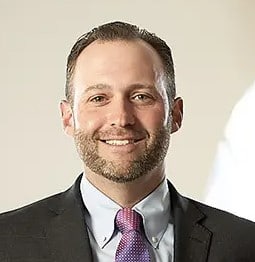 Jacob Biby has spent his legal career helping folks just like you get the resources they need after an injury. He completed his undergraduate degree at Oklahoma State University and earned his Juris Doctorate from the University of Tulsa in 2008. Jacob is licensed to practice in all Oklahoma state and federal courts, and has limited his career to representing individuals and families who were injured by the negligence of other people or corporations.  Learn more about Jacob Biby.