Olympian Connor Fields' Injuries Are All Too Common for Cyclists
On August 16, 2021, the 2016 Olympic BMX gold medalist Connor Fields took to Instagram to update the world on his current condition. Earlier this month, Fields was the victim of a traumatic bicycle accident that happened while he was in the middle of competing in the 2020 Tokyo Olympic semifinals. In the middle of his third semifinal heat, the front of Fields' bicycle landed on another cyclist's back wheel. The impact from the collision was so forceful that Fields had to be taken off the track on a stretcher and sent to the hospital.
Fields revealed that his injuries consisted of a brain hemorrhage, a broken rib, and a collapsed lung, per CBS Sports. In addition to the following injuries, Fields is having difficulty with memory loss. In the update given on Monday, he revealed that there are certain days from his memory that are missing, particularly the day of the competition and the following few days. Aside from the injuries listed, a follow-up CT scan indicated that Fields suffered no additional injuries.
We're all hoping for a full recovery for Connor Fields.
Bicycle accidents statistics
The most ironic factor about bicycle accidents is that while the number of bicycle accidents around the country has been decreasing, the number of fatal bicycle accidents has been rising. In 2019, there were 846 bicyclists who were killed in traffic accidents. When a vehicle and bicycle collide in a crash, it is the cyclist who is the most at risk for the injury. With so many people transitioning to riding bicycles either for commuting to work or for pleasure, bicycle safety is something that should be at the forefront for every motorist and cyclist alike.
What causes bicycle accidents?
Although actions by both motor vehicle drivers and cyclists can contribute to the likelihood of a bicycle accident occurring, statistics have shown that motor vehicle drivers are more often at fault than cyclists for traffic accidents. According to the National Highway Traffic Safety Administration (NHTSA), two of the main causes for injuries to cyclists were being hit by a car or falling.
Drivers can engage in a number of risky behaviors that can lead to striking cyclists with their vehicles. Some common risky behaviors involve aggressive driving, distracted driving, failing to yield, tailgating, weaving in and out of traffic, running red lights, and passing in lanes where passing is prohibited. These risky behaviors that drivers engage in helping to cause all types of bicycle accidents.
Types of bicycle accidents
Some of the more common bicycle accidents have clever names, but don't let that fool you. Each of these accidents can lead to life-altering injuries:
The left hook bike accident occurs when a cyclist is passing through an intersection and a vehicle that is traveling in the opposite direction makes a sudden left turn directly in the cyclist's path.
The right hook bike accident occurs when a cyclist is riding to the right side of ongoing traffic and a vehicle turns right onto a cross street. This type of accident occurs because the driver fails to notice the cyclist or believes that he or she can complete the turn before the cyclist gets there.
The "door prize" bike accident is a common accident that contributes to serious injuries for cyclists. It involves a cyclist being struck by a door when the cyclist is traveling alongside a parked car. What sets this accident apart from other accidents is that this type of accident occurs when the car is not moving.
The red-light bike accident occurs when a cyclist approaches a red light and stops to the right of a waiting vehicle. Once the light turns green, the driver turns right and strikes the cyclist.
Physical trauma associated with bicycle accidents
The injuries that Fields suffers from currently are some of the more common injuries from a Tulsa bicycle accident. Some of the most common physical injuries related to bicycle accidents include skull fractures, cranial hemorrhage, concussions, and contusions. Head injuries are responsible for the majority of long-term disabilities that cyclists endure from bicycle accidents. Contrary to popular belief, neck injuries are not as common as head injuries in bicycle accidents.
Cyclists can also experience blunt force trauma to other areas of the body such as the pelvic area or the hip area. This can lead to back injuries, spinal damage, organ damage, and more.
Emotional trauma associated with bike collisions
Many people focus on physical trauma that is associated with bicycle accident injuries, since those can run up exorbitant medical bills; however, the emotional trauma that happens after a bicycle accident is just as consequential. Because of the nature of the accident, cyclists are often too afraid to continue riding their bicycles after collisions with vehicles.
They may begin to experience symptoms of posttraumatic stress disorder or other psychological issues. Injured cyclists can experience several different forms of emotional distress such as nightmares, insomnia, depression, anxiety, and mental anguish.
The emotional trauma a cyclist experiences can become even more severe based on the type of injury the cyclist sustains. For example, cyclists who suffer from brain injuries experience severe forms of trauma such as lost quality or enjoyment in life. This is definitely true in the case of Connor Fields.
While some people have been encouraging him to continue to pursue BMX riding, Fields is understandably apprehensive about returning to the sport. Because cyclists who suffer from brain injuries experience symptoms such as loss of memory, cognitive difficulties, and impairments of motor functions, they may never be the same after the injury.
Were you injured in a Tulsa bicycle accident? The Biby Law Firm takes all catastrophic injury cases based on a contingency fee. This means that you don't pay if we don't secure a victory for you. Call our office at 918-574-8458 or complete a contact form to schedule an appointment. We proudly serve all of Oklahoma including the communities of Broken Arrow, Bixby, Claremore, Jenks, Sand Springs, Sapulpa, Wagoner, Muskogee, and the surrounding areas.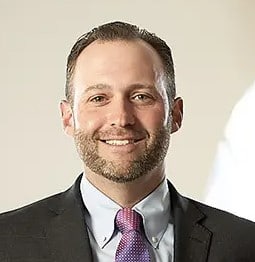 Jacob Biby has spent his legal career helping folks just like you get the resources they need after an injury. He completed his undergraduate degree at Oklahoma State University and earned his Juris Doctorate from the University of Tulsa in 2008. Jacob is licensed to practice in all Oklahoma state and federal courts, and has limited his career to representing individuals and families who were injured by the negligence of other people or corporations.  Learn more about Jacob Biby.