New Blood Test Should Help ER Doctors Assess TBIs Sooner
It's critical to diagnose traumatic brain injuries as soon as possible. The faster a diagnosis can be made, the faster patients can be treated. Early intervention may help minimize the severity of the injury. Traumatic brain injuries often occur due to accidents – such as car accidents, construction accidents, falls on the premises of a property owner, and for other reasons. Millions of people suffer TBIs each year. Many victims die or suffer long-term physical, cognitive, and emotional harm.
ABC News reported that a new blood test allows physicians to detect whether a patient has a traumatic brain injury – in less than 15 minutes – by using a handheld device. Prior to the use of this objective test, physicians and nurses relied on subjective measurements, such as how patients responded to various types of stimuli, to assess whether a person has a TBI.
Dr. Frederick Korley, an associate professor of emergency medicine at the University of Michigan Medical School and a Michigan Concussion Center faculty member, said the test is "groundbreaking."
The history of testing for traumatic brain injury
A TBI is caused by a blow to the head which affects normal brain function. The mildest form of a TBI is a concussion. Physicians generally examine patients they suspect may have a TBI for signs of "confusion, headaches, blurry or double vision, dizziness, fatigue, memory loss, difficulties with concentration and insomnia." According to the US Centers for Disease Control and Prevention (CDC), 2.87 million people were treated in ER departments in 2014. Many TBI patients suffered severe disabilities or death.
For years, doctors used physical exams, oral questions, and CT scans to evaluate for a TBI. In large part, the diagnose of a TBI is made based on the responses of the patient.
The blood test, which was developed by Abbott, relies on "molecular signatures in the blood." Medical staff draws a small blood sample from the patient's arm. The plasma is extracted and inserted in the handheld device. The test then helps the doctor decide if the patient needs a CT scan or an MRI scan. test means patients who don't need a CT scan can be examined for other injuries and possibly released faster. Waiting in an ER is especially dangerous during the pandemic. CT scans increase the risk of cancer so the scans should only be used when necessary. The test helps avoid unnecessary CT scans.
The test is just a starting point. Physicians will need to use their own clinical judgment too. The test also has potential uses beyond the ER, such as at sporting events or use by EMTs.
At Biby Law Firm, our Tulsa personal injury lawyers understand just how devastating catastrophic injuries can be. We work with your physicians and independent doctors to verify and detail just how difficult life with a traumatic brain injury is. We have a strong record of success holding drivers, construction companies, oil companies, property owners, and other accountable when their negligence causes a TBI or any other type of injury. To speak with an experienced accident lawyer, call us at 918-574-8458 or fill out our contact form to make an appointment. We represent injury victims on a contingency fee basis.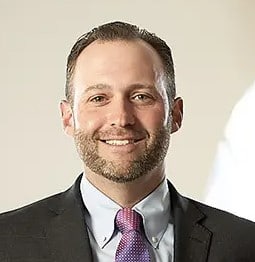 Jacob Biby has spent his legal career helping folks just like you get the resources they need after an injury. He completed his undergraduate degree at Oklahoma State University and earned his Juris Doctorate from the University of Tulsa in 2008. Jacob is licensed to practice in all Oklahoma state and federal courts, and has limited his career to representing individuals and families who were injured by the negligence of other people or corporations.  Learn more about Jacob Biby.