How to Stay Safe While Biking Around Tulsa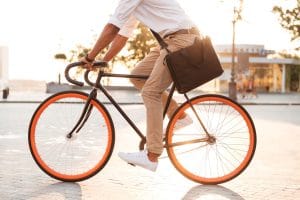 If there's one group of people who are excited about the return of spring, it's bicyclists. Bicycling is a fun activity for families, individuals, and tourists. Unfortunately, it can also be dangerous, especially when motor vehicle drivers are not paying attention. When cycling with your friends and family, you should be able to ride around knowing that you are safe. Outlined below are some ways that you can ensure that you are as safe as possible when riding around the city.
Bike accident statistics
The first way to protect yourself from getting involved in a bike accident is to arm yourself with the facts. When it comes to bicycle accident statistics, the number of bike-related deaths is increasing. The National Safety Council (NSC) reports that there was a 16 percent increase in preventable bike transportation incidents in 2020. May is right around the time where bike accidents start to peak, and unfortunately remain high until October. Additionally, the most bicycle-related fatalities happen in August.
Bike accidents involving children
Unfortunately, children are the group most at risk of falling victim to bike accidents. At Nationwide Children's Hospital, researchers in their Center for Injury Research and Policy of the Research Institute conducted a study to measure the number of injuries that children endure from bike-related accidents. The study revealed that children were experiencing more than 2.2 million injuries from bike-related accidents, despite the fact that there has been a decrease in the number of injuries from a 10-year period of bike accidents.
From January 2006 to December 2015, more than 2.2 million children between the ages of five and 17 were treated for bike-related injuries in emergency rooms. The most common forms of injury were bruises, scrapes, and cuts. However, traumatic brain injuries (TBIs) made up 11 percent of total injuries and were most common among children between the ages of 10 and 14 years old.
How motorists cause bike accidents in Tulsa
Even though bicyclists have as much right to ride as anyone else, they are one of the most vulnerable groups on the road. Drivers must become accustomed to paying attention and remaining aware of the presence of bicyclists in bike lanes and other areas of travel. Many factors are working against a bicyclist, from the weather conditions to the flow of traffic to driver negligence. Some of the common ways that bicyclists are injured include:
Rear-end accidents. Bicyclists can get hit from behind when drivers are not paying attention, or fail to notice the bike before it is too late.
Being sideswiped by a vehicle. Bicyclists are at risk of being sideswiped by a vehicle when they or a nearby vehicle suddenly changes lanes and the two collide. These accidents can happen when a cyclist is attempting to avoid a hazard in the road, or when a vehicle attempts to make a turn without checking for bikes or pedestrians first.
Right turn accidents. These accidents are one of the most frequent accidents that lead to bike-related injuries. These occur when a driver is trying to make a right turn while a bicyclist is beside them and runs directly into the bicyclist. These types of accidents often happen at intersections.
Sidewalk accidents. Some drivers believe that sidewalks are the safest pathways for bicyclists to travel on, but that is not always true – and in many places, it's not legal either. It is not uncommon for children to ride their bikes on sidewalks, leading to back-up accidents from motorists leaving driveways or other private drives.
Making your bike trip safer and more enjoyable
You can prevent yourself and your loved ones from becoming a bike accident statistic with these safety tips from the City of Tulsa.
Ride with the flow of traffic
Bicyclists can reduce their chances of being struck by a vehicle when they adjust to the flow of traffic. Riding with the traffic flow and not against it is safe for all bicyclists.
Wear retro-reflective clothing and accessories
Bicyclists can make themselves standout to other motorists by wearing noticeable and retro-reflective clothing. Retro-reflective clothing includes high visibility clothing with the ability to reflect light back in the same direction that it originates, like neon colors.
Use appropriate hand signals
Using hand signals helps bicyclists communicate to other drivers what their intentions are. Hand signals alert other drivers what you as the bicyclist intend to do. A majority of bike accidents happen as a result of a misunderstanding between the driver and the bicyclist. Hand signals are a great form of communication for bicyclists, especially for groups of bicyclists who are traveling in the same direction.
Contact Biby Law Firm in Tulsa today
When a loved one has been injured or killed from a bike accident, time is of the essence. At Biby Law Firm, we go above and beyond to investigate the scene of the accident, speak with witnesses, and work with the police to show how someone else caused your injuries. For immediate help with any bicycle accident in or near Tulsa, call us at 918-574-8458, or submit our contact form to schedule an appointment.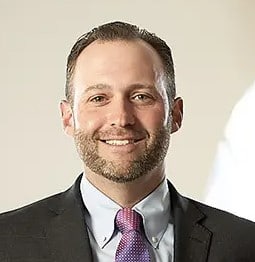 Jacob Biby has spent his legal career helping folks just like you get the resources they need after an injury. He completed his undergraduate degree at Oklahoma State University and earned his Juris Doctorate from the University of Tulsa in 2008. Jacob is licensed to practice in all Oklahoma state and federal courts, and has limited his career to representing individuals and families who were injured by the negligence of other people or corporations.  Learn more about Jacob Biby.