Freezing Rain and Ice Is Wreaking Havoc on Tulsa's Roadways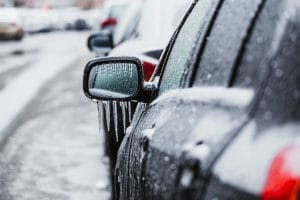 The last few days of freezing rain have really done a number on Tulsa's residents.
Monday's storm was so bad that even Meals on Wheels cancelled its deliveries that day. (Don't worry, though: the organization provides shelf-stable meals to its clients for just such an emergency event.) EMSA told News On 6 that it "responded to over 260 weather-related calls since Monday began;" 125 of them were car wrecks, and 84 of them happened before 9:00 am.
We're still dealing with the residuals effects of that storm, as some areas are still getting freezing rain. All of this new precipitation added to what already existed has made the roads incredibly dangerous for many reasons:
Black ice and slushy puddles can lead to skidding and hydroplaning.
Cloudy skies plus freezing rain reduces visibility.
Wind and heavy slush and snow can cause branches to break, littering already unsafe roads with additional debris.
Collisions and downed wires or trees can lead to road detours, causing confusion.
Unsafe (or insecure) drivers may behave erratically on the roads, increasing the risk of rear, head-on, and t-bone collisions.
This is the type of weather can lead to a lot of property damage (cars and homes alike), but the bigger risk is injury. The more car accidents and vehicle crashes there are, the more delays EMSA will have responding to new calls; there simply aren't enough people to handle the volume of incidents, especially when they are also tasked with responding to slips and falls, hypothermia calls, and other emergency incidents that may be non-weather related.
Who pays if I'm in a car crash during a storm?
If you are hit by another vehicle, the driver's insurance company should pay your claim. The insurer may try to deny your claim because of the weather, but we can help make sure that doesn't happen. If you are in a single-car crash – for example, if you skid on the ice and hit a telephone pole – then your own insurance will pay for the damages. That's why you have insurance in the first place. You can also use your own UM/UIM insurance if another driver hits you and flees the scene.
Who pays if I'm hurt in a car accident in a storm?
If you are injured during the car crash, you can use your own health insurance to pay for your immediate medical treatment. The hospital might try to tell you that you have to use your car insurance, but that's not true; you can use your health insurance. If you don't have health insurance, that's a different story.
Ultimately, though, the other driver's insurance company should pay for those medical bills, as well as any property damage you sustain, and your pain and suffering. The other insurance company will likely try to pay the least it can, and that's where we come in. Our injury attorneys are the ones who will negotiate with the insurance company to make sure their settlement offer is just. If negotiations fail, then we will take the insurance company to court to try your case before a jury.
Can I sue the city or state if I am hurt in a car accident?
There may be times when you can sue the government if you are hurt in a wreck, but there are very, very specific guidelines governing those cases. You can sue the City of Tulsa if, for example, you are hit by a city bus, or if there's a road defect that was the direct cause of your accident, but these are incredibly complex cases with shortened statutes of limitation, so you'll need to call us as soon as possible if you think Tulsa or Oklahoma State are at fault for your crash and resulting injuries.
If you suffered injuries in a crash related to freezing rain and ice, Biby Law Firm has the resources and skills to help. To schedule a free consultation with an experienced Tulsa car accident lawyer from our firm, please call 918.574.8458 or fill out our contact form.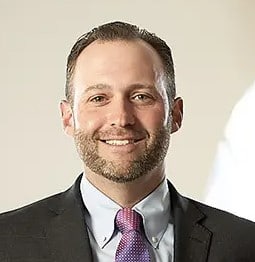 Jacob Biby has spent his legal career helping folks just like you get the resources they need after an injury. He completed his undergraduate degree at Oklahoma State University and earned his Juris Doctorate from the University of Tulsa in 2008. Jacob is licensed to practice in all Oklahoma state and federal courts, and has limited his career to representing individuals and families who were injured by the negligence of other people or corporations.  Learn more about Jacob Biby.