Driving in Oklahoma Can Be Deadly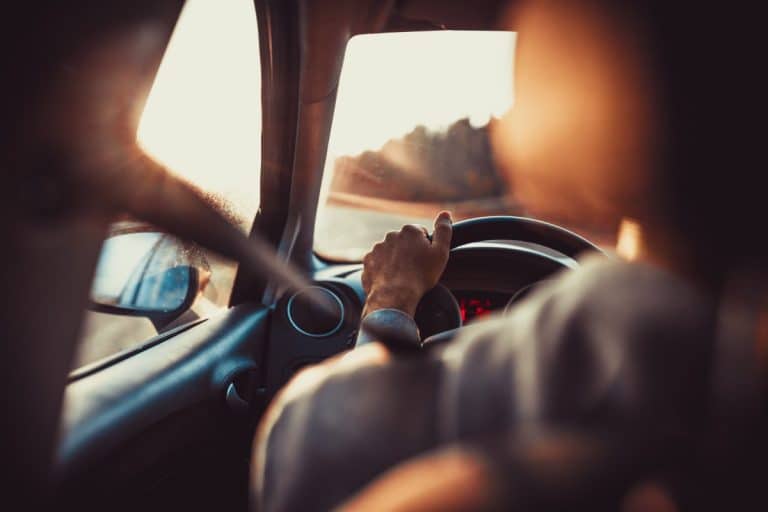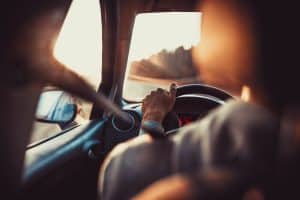 Oklahoma residents may or may not be surprised to learn that Oklahoma is one of the deadliest states for driving. While accidents can happen in any state at any time, there are certain reasons why The Sooner State has so many fatal accidents.
Oklahoma is #4 for worst drivers in the United States: According to a recent article published by Forbes, Oklahoma ranks fourth for worst drivers out of the entire country.
Oklahoma is #6 for deadly crashes based on every 100 million miles traveled: In 2021, the Insurance Institute for Highway Safety (IIHS) ranked Oklahoma sixth for the most deadly crashes for every 100 million miles traveled. The number of fatalities per 100,000 population for this state is 19.1 and for every 100 million miles traveled, it is 1.70.
Oklahoma is #7 for the most fatal crashes caused by distracted driving: With 2.02 crashes per every 100,000 drivers, Oklahoma was given the seventh spot for the highest number of fatalities caused by distracted driving.
Oklahoma is #8 for drivers who do not follow traffic signs or officers: Oklahoma drivers also have an issue with following traffic signs, lights, and even officers. It was ranked eighth for the most fatal accidents due to failing to follow traffic signs and officers. The data shows that 1.27 accidents occur per every 100,000 drivers because of this.
Oklahoma is #9 for drunk driving fatalities: Oklahoma has a lot of drunk driving fatalities. In fact, there are 13.02 drunk drivers who cause a fatal crash for every 100,000 drivers in this state. According to The Journal Record, Oklahoma City took the tenth spot for the worst city for DUI arrests (646 for every 100,000 Oklahoma City residents) in 2022.
Oklahoma is #11 for worst states with teen driver fatalities: Carinsurance101.com recently ranked Oklahoma as the eleventh worst state for teen driver fatalities. This site came up with this ranking by looking at how many teens text and drive, wear seat belts, and drink and drive. Unfortunately, there are almost 20 deaths per every 100,000 teenage drivers in this state, which is about 65 percent worse than the average for the entire country. In addition, Oklahoma sees around 52 teenagers killed in car accidents each year.
Many Oklahoma drivers are uninsured: In 2019, around 600,000 Oklahoma drivers did not have car insurance. This is alarming and dangerous because if an individual gets into an accident with an uninsured driver, it will be very difficult to obtain coverage for their losses.
Why do fatal car accidents typically occur in Tulsa, OK?
The leading cause of fatal car accidents in and around Tulsa is driver negligence. Drunk driving and distracted driving may have topped the list for IIHS, but in our experience, there are many other behaviors that can lead to a deadly crash:
Tailgating
Speeding
Inclement weather conditions
Road rage or aggressive driving
Inexperienced or underage driving
Driving while tired or fatigued
Failing to yield the right of way
Improper lane changes
Unsafe turns
Not wearing a seat belt
Certain roads pose a greater risk for drivers, too. There are over 10,000 rural roads in Oklahoma. These roads may lack adequate signage or lighting, and many of them don't have shoulders. Some are in desperate disrepair. Drivers can slide out or take sharp curves too quickly. They can slam their brakes to avoid hitting wildlife. They may hit patches of water or ice and overcorrect. In the event of a breakdown, there's no place to safely pull over, which means the risk of being hit by another traveler can be high.
Which car accidents can result in fatalities?
Any vehicle crash can prove fatal, even those that occur at low speeds. But in our experiences as Tulsa car accident attorneys, we've learned that some types of wrecks are more likely to lead to fatal injuries. They include:
Hit and run accidents
Head-on crashes
Intersection accidents
Improper lane change accidents
Rear-end accidents
Rollovers
T-bone accidents
How Biby Law Firm's wrongful death lawyers can help
If you are thinking about pursuing a wrongful death claim after your loved one has passed away in a car accident, the Tulsa wrongful death attorneys at Biby Law Firm are here to offer our assistance to your family.  Because these cases can be challenging and complex. Hiring an experienced and skilled lawyer as soon as possible will often provide your best opportunity at pursuing your claim successfully. We are committed to helping you in every possible way, including:
Conducting a thorough investigation of the underlying incident
Collecting evidence such as police reports, surveillance footage, photographs, medical records, witness statements, and more
Employing experts, including but not limited to accident reconstructionists, engineers, financial professionals and medical doctors to establish liability and damages
Exploring all potential claims and insurance coverages and communicating with insurance companies
Attempting to posture the case for potential pre-suit resolution while also preparing your case for trial if settlement negotiations are not successful
If your loved one died in a car accident due to another individual's negligent actions, please consider speaking with a Tulsa fatal car accident lawyer from Biby Law Firm at your earliest convenience. We know and understand that no amount of compensation will ever be able to bring your loved one back, but we can help you recover compensation to pay for their medical expenses, funeral and burial costs, and other bills you are struggling with. In addition, filing a wrongful death lawsuit may be able to help you gain the closure you need to get your life back on track. Call our office or submit our contact form to schedule your free, no-obligation consultation today.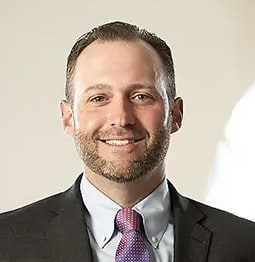 Jacob Biby has spent his legal career helping folks just like you get the resources they need after a personal injury. He completed his undergraduate degree at Oklahoma State University and earned his Juris Doctorate from the University of Tulsa in 2008. Jacob is licensed to practice in all Oklahoma state and federal courts, and has limited his career to representing individuals and families who were injured by the negligence of other people or corporations.  Learn more about Jacob Biby.