The Dangers of Pedestrian Accidents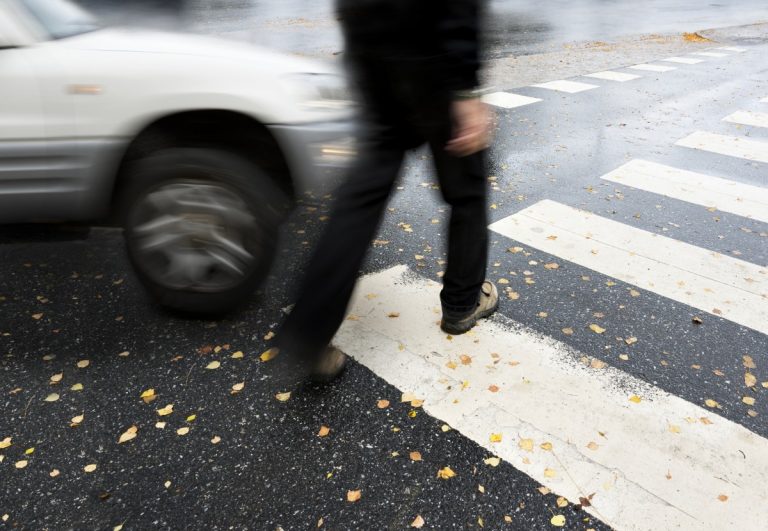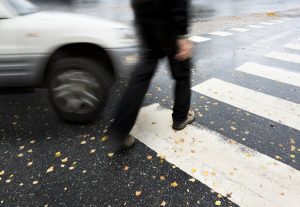 Nick Wathor, a 23-year-old father of two children, is lucky to be alive after a dangerous pedestrian accident. At around 8:45 pm that evening, Wathor was in the middle of picking his children up from their grandmother's house when their son threw a toy out of the car window.
Before proceeding to grab the toy, he put his yields on and exited the vehicle to grab the toy. According to the accident report taken by the Oklahoma City Police Department, the first vehicle that struck Wathor fled the scene and ushered in a domino effect that involved injuries from four other vehicles.
Immediately, Wathor was transported to OU Medical, where he had to remain on the vent for 24 hours. A few days later, Wathor was able to slowly start to walk again. Unfortunately, Wathor is still fighting for his life. He is currently at the inpatient trauma wing at OU Medical Center dealing with a traumatic brain injury and an active brain bleed. He will also need additional reconstructive surgeries for the several fractures he endured. Wathor's incident is a reminder of how deadly Tulsa pedestrian accidents can become in an instant.
Motor vehicle accidents involving pedestrians
According to the Centers for Disease Control and Prevention (CDC), there were 5,977 pedestrians in 2017 that were killed in traffic crashes in the United States. Similar to any motor vehicle accident, motor vehicle accidents that involve pedestrians can have fatal consequences for all parties involved.
Sadly, motor vehicle accidents involving pedestrians seem to be on the rise. The National Highway Traffic Safety Administration reports that in 2018, there were 6,283 pedestrian deaths that resulted from fatal traffic accidents, indicating a three percent rise from the previous year.
How are pedestrians hurt in car crashes?
A driver can cause serious injuries to a pedestrian when the driver is only traveling at ten miles per hour. When the driver's speed increases, it's no wonder that the injuries that the pedestrian sustains can be fatal. Some of the more common injuries that pedestrians endure from motor vehicle accidents involve injuries around the head, face, and neck area. Jaw fractures, shoulder displacement, skull damage, and concussions are just some of the injuries pedestrians may sustain from a motor vehicle accident.
What actions should be taken immediately after the accident?
Drivers must act as quickly as possible to ensure that pedestrians receive medical treatment in a timely manner. The first course of action the driver or anyone around the accident wants to do is to get any injured people to a place of safety. It would be best not to dispense medical treatment beyond what is required of someone in an emergency.
The next course of action would be to contact any medical providers, auto insurance companies, and police. Once the police arrive, offer honest and accurate statements about the accident that took place. Finally, make sure to exchange information with everyone involved in the accident. Unless the pedestrian is incapacitated, make sure to offer any names, phone numbers, and other forms of contact information.
Determining who is at fault in a Tulsa pedestrian collision
One of the most pressing issues to resolve from a pedestrian motor vehicle accident is the issue of who is at fault. From the time most of us began drivers' education courses, we have heard the golden rule: Pedestrians have the right of way. Because of this fact, we assume that the driver is always held liable in any pedestrian motor vehicle accident; however, that is not always the case. There are several ways that fault can be determined from a legal standpoint.
How does negligence play a role in car crash liability?
Negligence is a legal concept that holds an individual legally liable for failing to act with the level of care that another individual in a similar situation would have exerted. To prove that an individual was negligent, there must be evidence that the individual failed to uphold the duty of care in their actions.
For example, many drivers would exercise caution when driving through the parking lot of a store because many people are in the process of either exiting their cars and walking to the store entrance or exiting the store and walking towards their vehicles. If a driver accidentally struck a pedestrian that was in the process of exiting the store, it is possible for the driver to be held negligent for failing to exercise proper caution.
The law of negligence does not just prove negligence on the driver. Pedestrians can also be considered at fault in certain pedestrian motor vehicle accidents. For example, if a pedestrian was jaywalking and happened to be hit by a driver who was also speeding, both the driver and pedestrian can be considered at fault for the accident. Depending on the state, there are certain types of negligence that can determine whether the driver or pedestrian was at fault for an accident. These concepts are the contributory negligence concept and the comparative negligence concept.
What are contributory and comparative negligence?
Let's say the injured person in a motor vehicle accident trial was a pedestrian who was struck by a driver, the defendant. In a pure contributory negligence state, if the injured person's negligence contributed in any manner to the accident, then the injured person is barred from recovering anything at all from the defendant. In other words, if the defendant can prove that the injured person acted negligently and contributed in any way to the accident, the injured person will be barred from recovering any kind of compensation.
Fortunately, only a few states uphold the contributory negligence system (and Oklahoma is not one of them). Most states uphold the comparative negligence system, where fault can be allocated between both the plaintiff and defendant. If the plaintiff is found partly at fault for the motor vehicle accident, the defendant's liability in the form of compensation will be reduced by the percentage of fault of the injured party. For example, $10,000.00 in damages and the defendant had 60% of liability and the injured person had 40%. Then the injured person receives $4,000.00 as a verdict.
Contact Biby Law Firm in Tulsa
Were you injured in a pedestrian motor vehicle accident? Did you suffer the loss of a loved one in a pedestrian motor vehicle accident? If so, you need to seek legal representation from Biby Law Firm. Our Tulsa pedestrian accident attorneys will fight vehemently for your right to compensation. Call our office at 918-574-8458 or complete a contact form to schedule a consultation. We proudly serve all of Oklahoma including the communities of Broken Arrow, Bixby, Claremore, Jenks, Sand Springs, Sapulpa, Wagoner, Muskogee, and the surrounding areas.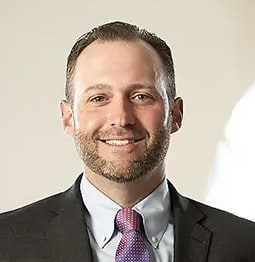 Jacob Biby has spent his legal career helping folks just like you get the resources they need after a personal injury. He completed his undergraduate degree at Oklahoma State University and earned his Juris Doctorate from the University of Tulsa in 2008. Jacob is licensed to practice in all Oklahoma state and federal courts, and has limited his career to representing individuals and families who were injured by the negligence of other people or corporations.  Learn more about Jacob Biby.