Common Causes of RV Accidents in Tulsa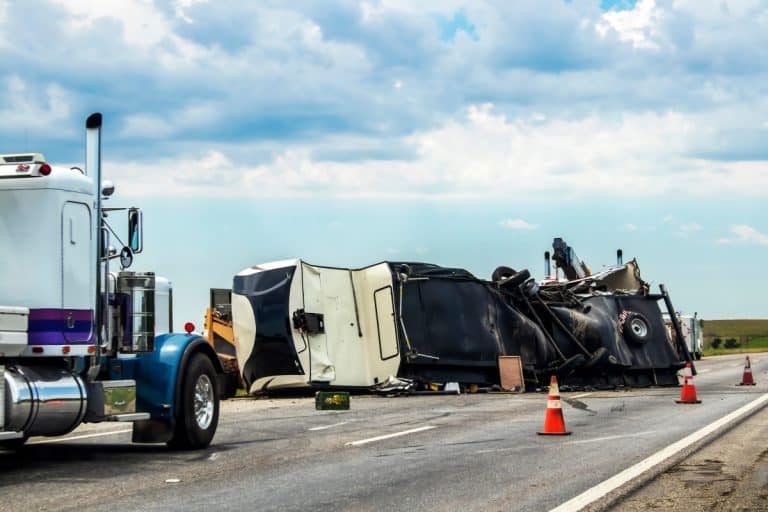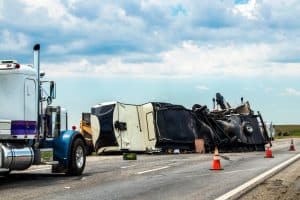 For a lot of people, traveling the country is a dream or bucket list item. Whether they're looking to come to Tulsa because they love art deco architecture, traveling to see the ocean, looking to explore the mountains, or have decided they're going to see the largest ball of twine in the country (in Minnesota, for the record), vacationers and retirees alike take the road every year to experience our country's wonders. And a significant proportion of them do so in RVs.
According to Outdoorsy, out of all large metro areas in the country, Tulsa ranks ninth when it comes to the most recreational vehicle (RV) purchases and sales. In fact, in 2021, Outdoorsy estimated that over $154 million is spent on RVs in Tulsa, Oklahoma each year. While this was already a staggering amount of RV sales, in 2022, The Journal Record reported that the pandemic caused an increased demand for RVs. The article explained that more than nine million Americans own RVs today and that 2021 alone was a record-breaking year for the most RV purchases ever.
RVs are tall, heavy, and wide compared to passenger vehicles. These massive vehicles often lead to severe and deadly accidents in Tulsa, Oklahoma and the rest of the country. If an individual becomes a victim of an RV crash and is able to survive, they are likely to suffer financial, physical, and mental consequences for the remainder of their life.
Like any type of vehicle, Individuals must drive carefully and cautiously when operating an RV. These types of vehicles require certain skills, proper concentration and focus, and some level of experience with driving large vehicles. The more common causes of RV crashes and accidents include:
Overloading: Even though most people who drive an RV are on their way to or from a vacation with their belongings, you must not overload this type of vehicle. The weight of the vehicle needs to be evenly distributed on all sides. If you pack too much into or on top of your RV, it will be extremely difficult to maneuver, especially at high speeds.
Tire blowouts: RVs are typically driven to far locations for family trips and outings. Therefore, it is common for the tires to become old, worn out and in need of repair or replacement. However, if you do not keep your RV maintained and updated, there is a chance that you will experience a tire blowout sooner or later. When this happens, the driver can lose control of the RV, run into oncoming traffic, or even run off the road.
Inability to clear overhead structures: RVs are much taller than passenger vehicles. Unfortunately, some drivers forget this or are not aware of the exact height of their RV. As a result, they may not be able to clear an overhead structure, such as a bridge or tunnel, causing the RV to crash.
Rollovers: Since RVs are so tall and heavy, you should be very careful when making turns or going around sharp curves. The weight of the vehicle can quickly become disproportionate, causing a rollover accident to occur. Given the position of most seats, this can be especially dangerous for passengers.
Trailer issues. Loose or swaying trailers can cause a lot of damage. Not only do they affect the driver, but there's a risk the trailer can hit another vehicle. High winds increase this risk.
Dangerous driving behaviors can also lead to RV wrecks. Most RV accidents are the result of driver decreased driver experience or skill, but negligence can also play a role:
Distracted driving: Just like with other vehicles, you should never drive an RV while checking your cell phone, taking care of your grooming needs, browsing the web, or messing with the radio. Instead, you should remain focused on the road at all times, or you may miss important details when driving, such as construction zones, traffic lights, tunnels/bridges or accidents.
Driving while tired or fatigued: Since RVs are usually taken on road trips, it is common for people to drive them for long periods of time. As a result, you may become tired or fatigued while behind the wheel. If you fall asleep, you will lose control of the vehicle, run into another lane, or cause a deadly crash within seconds. If you ever feel tired while driving an RV, you should pull over somewhere safe and allow someone else to drive. If no one else is available or able to drive, take a nap until you are fully rested.
Drunk or intoxicated driving: While on vacation people may find themselves indulging in one too many alcoholic beverages and decide to get behind the wheel of the RV to drive home. Impaired driving greatly reduces individuals' reaction times and can cause a number of serious, unwanted outcomes, particularly when driving a large vehicle such as an RV.
Improper lane changes: Due to their large size, it is no secret that RVs have more blind spots than passenger vehicles. Therefore, when you make a lane change you should always check your surroundings and blind spots and use your turn signal. Failing to do so increases the likelihood of being involved in a sideswipe accident.
Do you have to obtain a special type of license to own or drive an RV in Tulsa, OK?
No, you don't need a special license to operate an RV. This may be convenient for owners, but it has its downfalls as drivers do not need to display any experience or skills to drive these large and heavy vehicles. Consequently, Tulsa and many other cities and states are experiencing an influx of new RV owners and drivers who have absolutely no RV experience or skills, meaning that more accidents are likely to occur.
The types of injuries that RV accidents frequently cause
Individuals who are involved in RV accidents often suffer permanent, life-altering injuries. Some of the most common injuries that these types of truck accidents frequently cause include:
Face, dental, and eye injuries
Loss of limbs or amputations
Internal organ damage
Internal bleeding
Severe bruising
Permanent scarring and disfigurement
Cuts, lacerations, and punctures
Crushing injuries
Broken and fractured bones
Paralysis
Soft tissue injuries
Neck injuries and whiplash
Coma
Death
The Tulsa RV accident attorneys at Biby Law Firm have been assisting clients with RV accident claims for many years. Therefore, we have what it takes to represent you, protect your rights, and fight for the compensation you need to get back on your feet after an accident. Our team is honest, trustworthy, compassionate, understanding and extremely knowledgeable when it comes to these types of claims. While you focus on recovering from your injuries, you can depend on our lawyers to handle the ins and outs of your RV accident claim. Call our office or submit our contact form to set up your initial appointment to begin discussing your case today.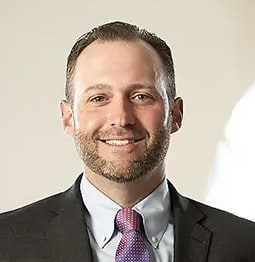 Jacob Biby has spent his legal career helping folks just like you get the resources they need after a personal injury. He completed his undergraduate degree at Oklahoma State University and earned his Juris Doctorate from the University of Tulsa in 2008. Jacob is licensed to practice in all Oklahoma state and federal courts, and has limited his career to representing individuals and families who were injured by the negligence of other people or corporations.  Learn more about Jacob Biby.