Common Causes of Back Injuries
Back pain can be caused by a car accident, a slip and fall, being struck by an object while working at a construction site, or for many other reasons. For some accident victims, the pain can resolve in a few days. For many, the pain can last for the rest of their lives. People with chronic or acute back pain may to treat with pain management doctors., or find themselves facing potentially dangerous surgeries.
Some of the physical causes of back pain, according to medicalnewstoday.com, include:
Strained muscles
Strained ligaments
A muscle spasm
Disk damage
Any type of personal injury
Lifting an object that is too heavy
Any abrupt movement
For people who suffer long-term or permanent back pain, the causes may include:
Ruptured disks. Ruptured disks place cause nerve pressure which, in turn, causes back pain.
Bulging disks. Bulging disks also affect the nerves causing back pain.
This is a sharp pain that travels from the buttocks down the back of your leg, via the sciatic nerve. Sciatica is usually due to a bulging disk or a herniated disk.
This disorder usually affects the joints in the lower back and hips.
An abnormal curvature of the spine. Scoliosis is one common spine curvature disorder.
When bones in the vertebra become brittle or porous, back pain can result.
Work injuries. Workers may suffer back pain due to over-stretching, pulling and lifting heavy objects, bending for long stretches of time, twisting, and muscle tension. Standing or sitting without rest breaks and poor posture can also cause back pain.
Vehicle accidents. Car, truck, and motorcycle accidents are common causes of long-term back pain stemming from disk injuries, cracked vertebrae, and nerve damage.
What are the treatments for back pain?
The treatments for back pain are generally related to the severity. Mild injuries may require ice packs and rest; more severe injuries more require medications and/or therapies.
Medication options
Over-the-counter medications, A common OTC medication is nonsteroidal anti-inflammatory drugs (NSAID).
Prescription NSAIDs. These need to be very carefully monitored because they can be addictive.
Physical therapy. Heat, ice, ultrasound, and electrical stimulation may help. Some exercises may also help.
Epidural Steroid injections. These are anti-inflammatory steroids that are injected into the epidural space around the spinal cord.
Facet Joint Injections. These are anti-inflammatory steroids that are injected into the facet joints to alleviate joint pain in the back.
This is where a laser is used to burn the nerve ends that may be pinched in a person's back. These are effective in the short-term. However, nerves can regenerate, and pain can return.
Spinal cord stimulators. These are electronic devices that are physically inserted by a neurosurgeon.
Some patients may need to have vertebrae fused, or undergo discectomies.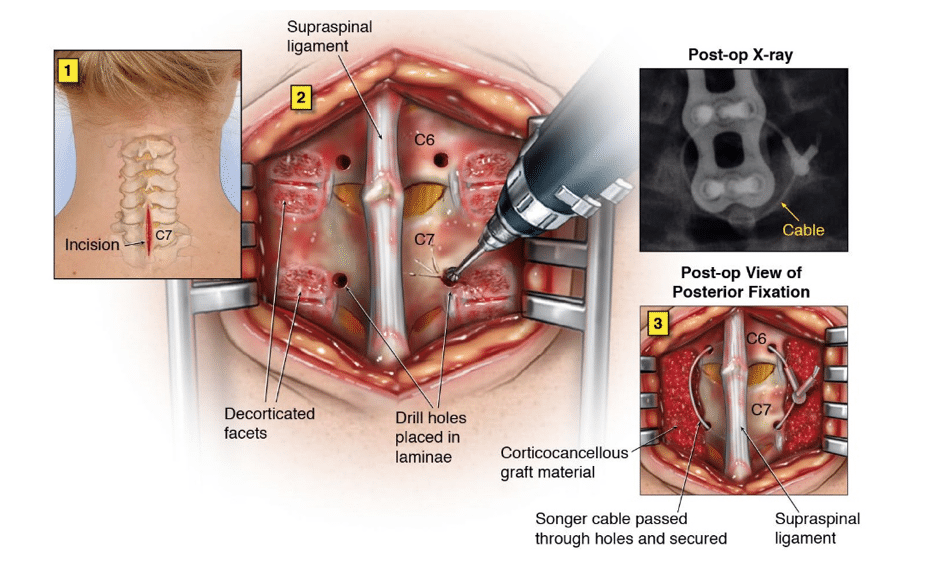 (Posterior cervical spine fusion surgery)
Back pain can be excruciating. Chronic back pain can lead to depression, an inability to work, and an inability to enjoy life's pleasures. Call Biby Law Firm at 918-574-8458 or fill out our contact form to schedule a free consultation with a Tulsa back injury attorney. We don't get paid unless your case settles or there is a recovery.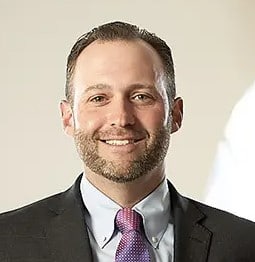 Jacob Biby has spent his legal career helping folks just like you get the resources they need after an injury. He completed his undergraduate degree at Oklahoma State University and earned his Juris Doctorate from the University of Tulsa in 2008. Jacob is licensed to practice in all Oklahoma state and federal courts, and has limited his career to representing individuals and families who were injured by the negligence of other people or corporations.  Learn more about Jacob Biby.